Let's be honest – when it comes to our daily cleaning routine, many of us wouldn't even think of cleaning our sofas and mattresses. And it's not just that. We wouldn't even bat an eyelid even if someone tells us that our sofas and mattresses are actually the dirtiest objects in our homes and that there's a need for them to be professionally deep cleaned every half-yearly to quarterly. After all, we change our sheets every week. Plus, they're still looking as good as new, right?
Well, this is a common misconception that many folks in Singapore have. We have to burst the bubble here. A visually clean upholstery doesn't mean that they are really clean – not even if they are entirely new.
We've shown you what's lurking in your mattresses in our previous article – dead skin cells, dust mites, bacteria and many other gut-churning substances that are not visible to the naked eye. But if you're still somewhat cynical (which we totally understand), we've gathered some samples collected from one of our past projects below.  Let's go through them one by one, shall we? 
Dirty Water Accumulated from Each Upholstered Furniture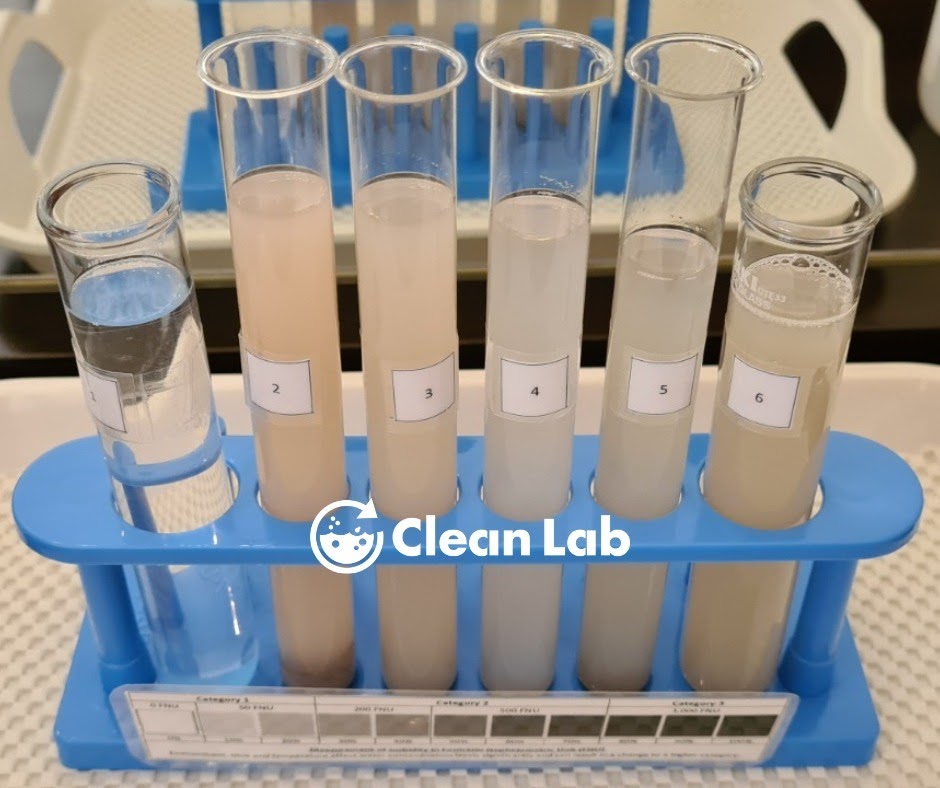 What you see above is the sample collected and analysed right after cleaning each piece of upholstered furniture. The image reflects the turbidity of the chemical.
Turbidity simply refers to a measure of the degree to which water loses its transparency due to the presence of microscopic particles. It serves as an indicator of how grimy each upholstered furniture really is. As you would have anticipated, the thicker the solid residues are at the bottom of the test tube, the dirtier your upholstered furniture is.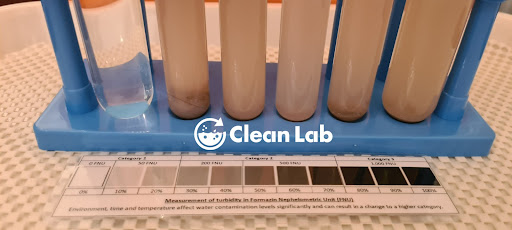 Here's a quick breakdown of the samples encapsulated in the image above:
Sample 1: Clearwater mixed with the original cleansing solution used during the deep cleaning operation
Sample 2: Samples gathered from a 2-week old, newly purchased fabric sofa
Sample 3: Samples gathered from an 11-year old headboard
Sample 4: Samples gathered from a 6-month old single-sized mattress
Sample 5: Samples gathered from a 5 to 6-year old single-sized mattress
Sample 6: Samples gathered from an 11-year old king-sized mattress
Turns out, the 2-week old newly purchased fabric sofa actually took the throne as the dirtiest upholstered furniture of the lot. This is truly a testament that your upholstered furniture aren't all that speckless, even if they look or are brand new.
So How Can Clean Lab Help?
Now that you've gained some insights into how dirty your sofas and mattresses can be without deep cleaning them regularly, the question is – how can Clean Lab's mattress or upholstery cleaning services help? 
With the aid of state-of-the-art industrial equipment and cleaning solutions, our team in Singapore can provide a deep and thorough clean that flushes dirt, dust mites and eliminates harmful microorganisms hidden deep in your mattresses, sofas and other upholstered furniture.
All these are carried out through a 5-step mattress cleaning programme and/or 4-step restorative deep upholstery cleaning programme.

Here's a quick overview of the two programmes:
5-Step Mattress Cleaning Programme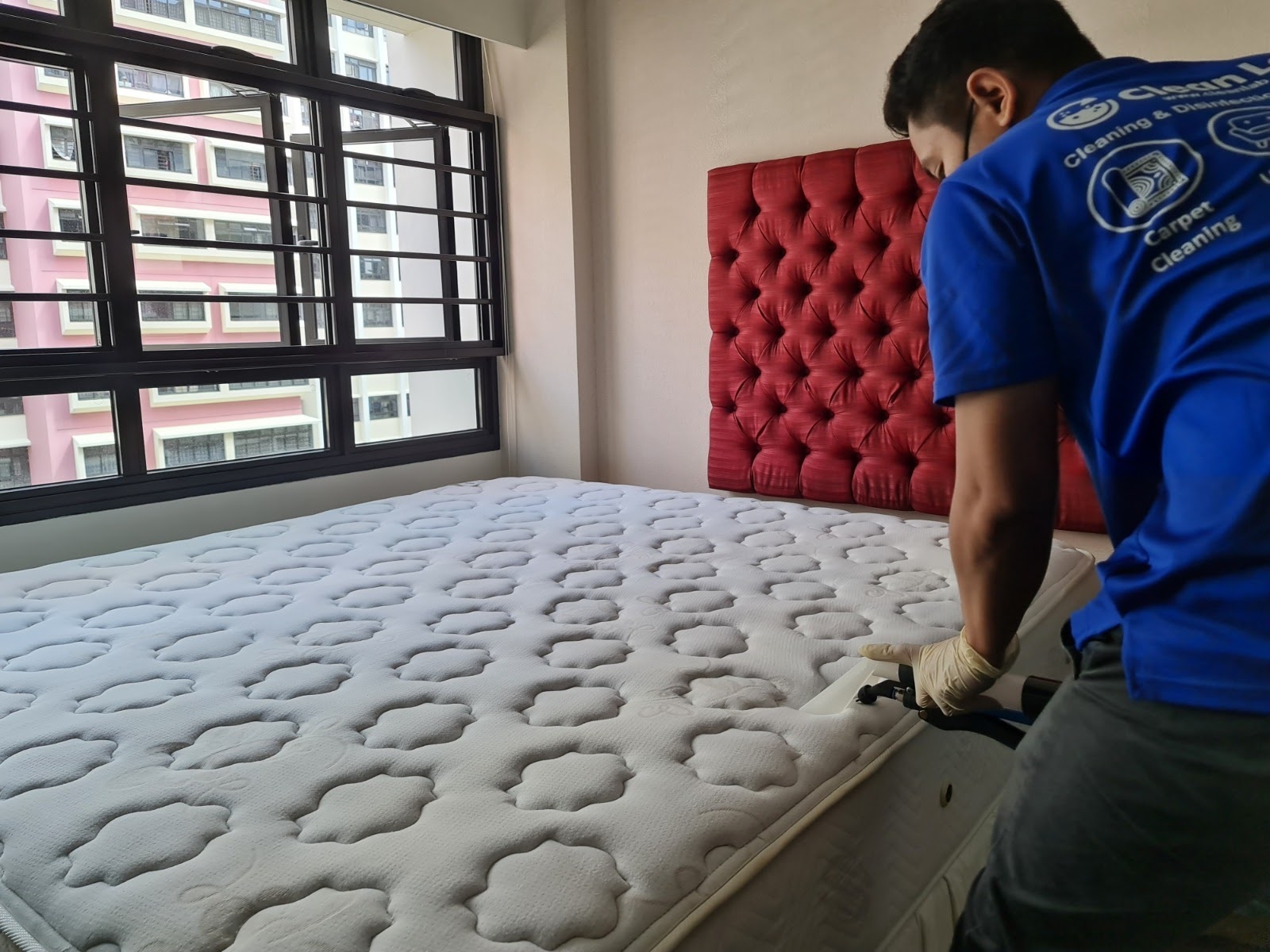 Step 1: Dry extraction with rotating brush to loosen, dislodge and remove skin flakes, dust, soil deposit, dust mites and their excrement.
Step 2: Stain or spot treatment to remove any visible stains.
Step 3: Deep cleaning is carried out to clean, disinfect and deodorise the mattress fibre. This is followed by deep extraction to remove disintegrated dirt, fungal spores and wastewater.
Step 4: Atomised heat steam cleaning is done to clean and sterilise the mattress. This helps to eliminate bacteria, mould spores, viruses and deactivate allergens.
Step 5: Bio-shield, a chemical-free anti-microbial treatment, is applied to protect the mattress against bacteria and dust mites for up to 30 days.
4-Step Restorative Deep Upholstery Cleaning Programme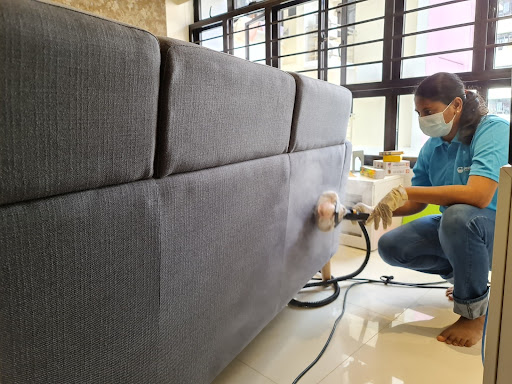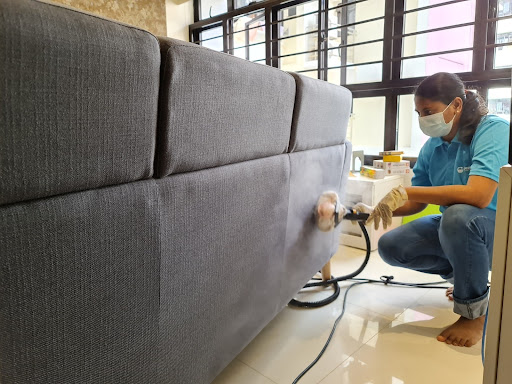 Step 1: Our specialist will thoroughly vacuum your upholstered furniture using our high suction industrial grade vacuum machine with 3-stage HEPA filtration. This process will dislodge any dirt, soil and dust mites.
Step 2: Stain or spot treatment to remove any visible stains.
Step 3: An integrated upholstery cleaning extraction system will be used to flush, clean and disinfect your upholstery fibres.
Step 4: A layer of Bio-shield treatment will be applied to reduce the reproduction of dust mites and eliminate unpleasant odours.
Want to find out more about our mattress and upholstery cleaning services? Reach out to our consultants today!