Lets take a look at the top 5 Window Cleaning Tools In 2023
Cleaning your glass windows doesn't have to be a hassle if you have the appropriate tools and equipment. The best window cleaning tool kits are the perfect size and shape for your windows, that are easy to use.
However, with so many different types of window pane cleaner tools available, from simple squeegees to motorized devices and extending brushes, it can be very hard to decide which solution is best. If you're unsure of the tools needed for your window pane and find it troublesome, hiring professional cleaners will be a great alternative. Cleanlab provides a complete, custom-tailored professional cleaning service solution for your window panes at home or in the office at Singapore.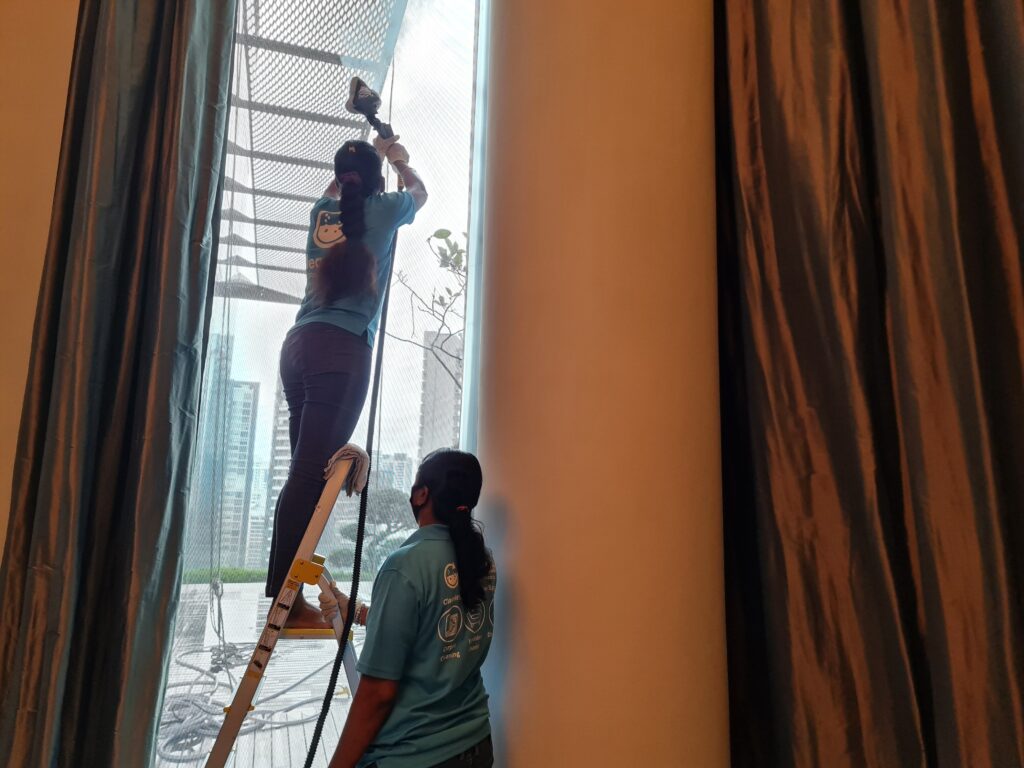 For your convenience, we have listed the items in logical order of what to prepare and use first.
If this is your first time cleaning the window, print out this article for easier reference during your shopping, preparation, and cleaning!
There are many different types of tools for cleaning windows, but microfiber cloths or mops are a good place to start. They're not only absorbent but can be used on any window and will leave them streak-free. When cleaning the outside of windows, you can use microfiber clothes along with squeegees, which wipe water off. However, squeegees can leave drips on the floor when used inside, so if you want to wipe water off there, consider a window vacuum instead.
There are also some specialty cleaning tools that are made for specific windows. Tools like magnetic, dual-sided cleaners are great for cleaning high-up apartment windows, while shower squeegees are made for bathrooms, car windows, and mirrors — though they can also be used on other glass surfaces.
1. Bosch GlassVac Window Vacuum Cleaner: Best window-cleaning tool for streak-free shine
Price: SGD 95.94 | Buy now from Amazon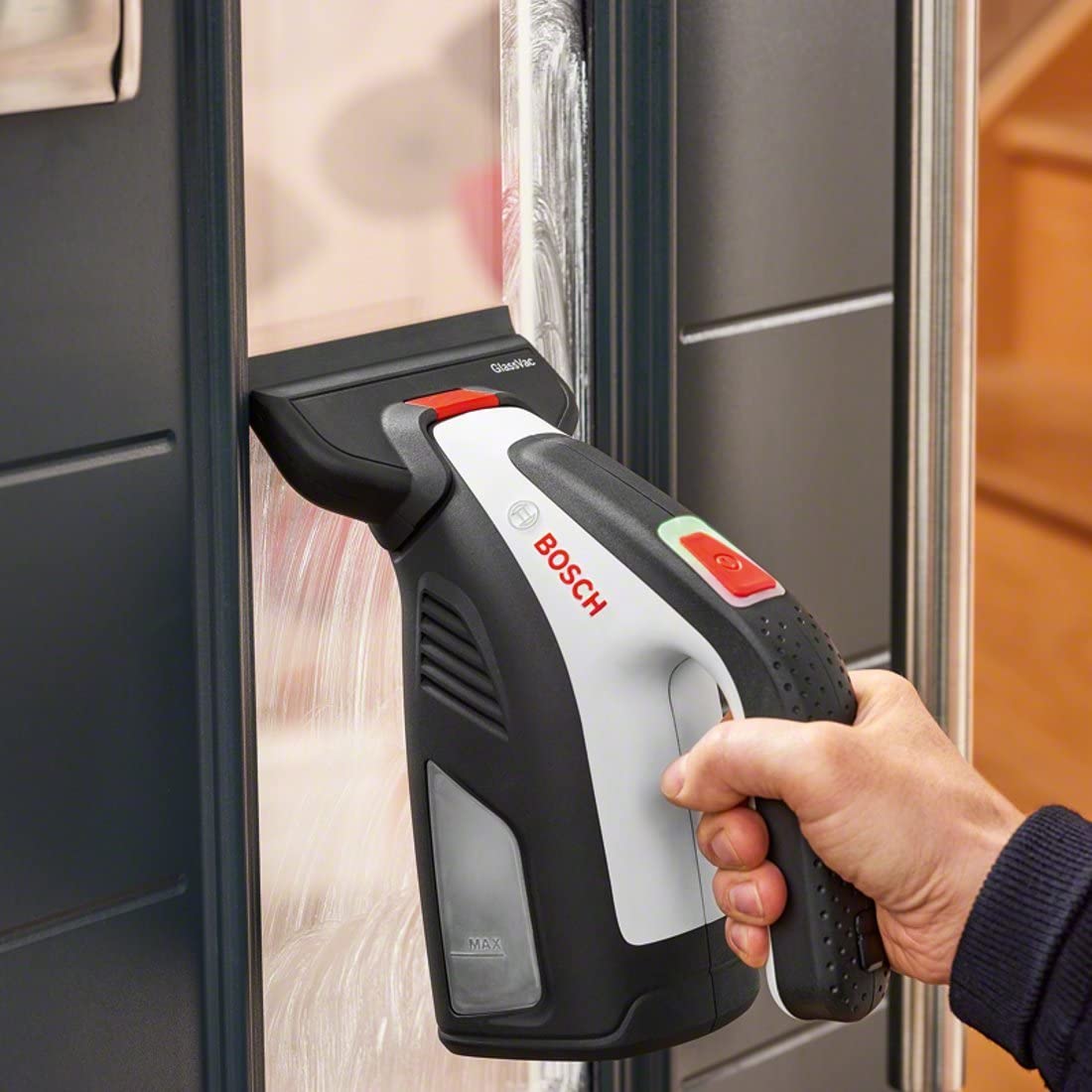 This window vacuum from Bosch is the right equipment for the task if you want an easy and dependable approach to keep your windows beautifully clean and streak-free. It includes a two-in-one spray sprayer, a cleaning cloth, and 30ml of detergent. Once your windows have been misted and wiped down with the spray applicator, they are ready to be squeegeed and vacuumed with the main device, which should leave them looking as good as new.
The GlassVac's squeegee wiper blade is the same as that used in Bosch's automotive line, and it offers a strong and efficient cleaning worthy of your vehicle windshield. The squeegee blade is also properly designed, making it simple to reach filth around the borders of window frames.
The vacuum itself is lightweight, cleans smoothly, and works on a variety of glass and tile surfaces, allowing you to cover a large surface area while remaining within the device's acceptable 30 minute battery life. This window vacuum is ideal for anybody who wants to clean large areas of glass and tile quickly, thoroughly, and without breaking a sweat.
Key details – Weight: 700g; Capacity: 100ml; Blade width: 13.3cm; Battery life: 30mins; Extra attachments: Yes
2. This 2-In-1 Window Cleaning Tool
Price: From SGD 19.74 | Buy now from Amazon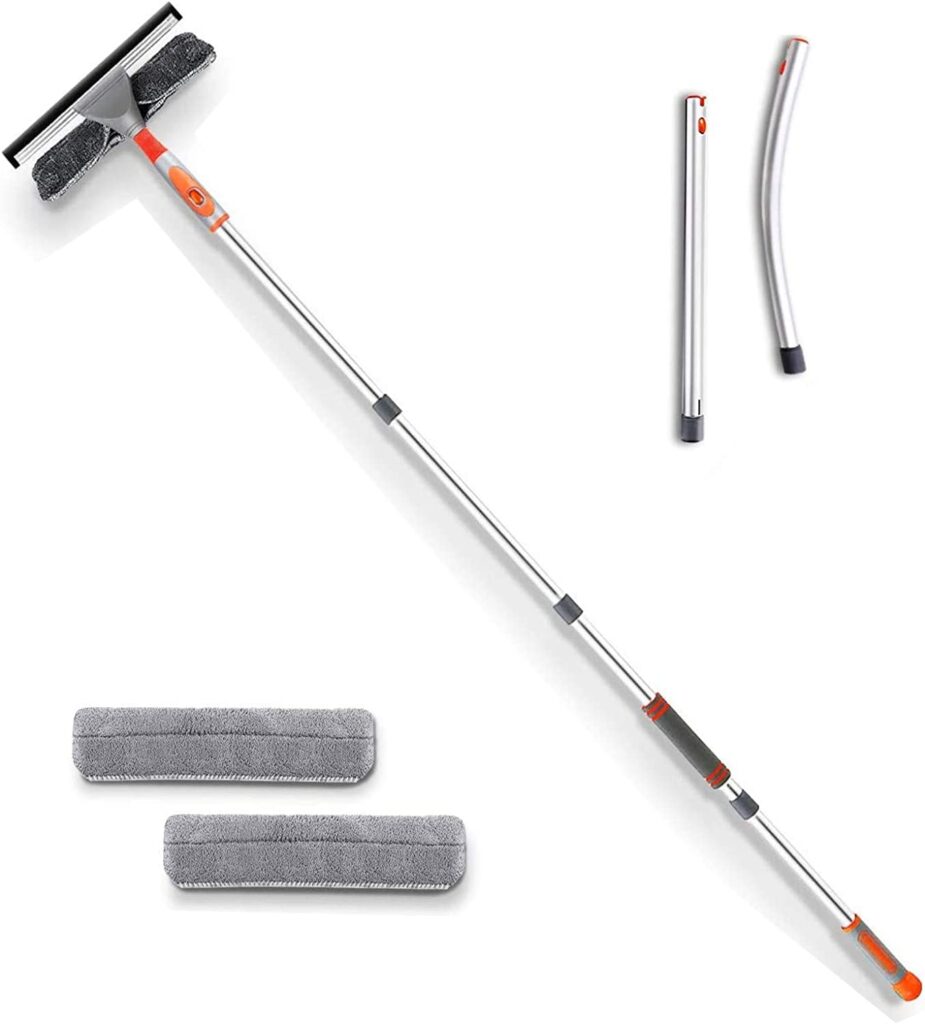 This two-in-one cleaning tool features a squeegee side and a microfiber cloth side, allowing you to clean your windows thoroughly and streak-free. Both sides are connected to a pole that can stretch up to 61 inches and includes a flexible head that allows you to clean from any angle.

The head may be detachable and used as a handheld squeegee, allowing you to clean everything from higher-up window exteriors to ground-level windows inside. The two microfiber cloths are detachable and machine-washable, because no one likes to waste time cleaning their cleaning equipment.
3. Best manual window-cleaning tool: OXO Good Grips All-Purpose Squeegee
Price: From SGD 13.01 | Buy now from Amazon
You may not want to invest in a whole arsenal of window-cleaning gear for financial or clutter reasons. A good-quality squeegee, on the other hand, is always worth investing if you want your windows to seem glossy and clear. This OXO all-purpose squeegee is fairly priced and available in a variety of sizes, including a tiny and a wiper blade version.
The all-purpose squeegee is ideal for cleaning shower doors, washroom surfaces, and glass doors and windows. It features a wide, flexible blade, is lightweight, and has a well-shaped, easy-to-grip handle, as the name indicates. It may also be simply stored thanks to the included suction hook. With this in hand, all you'll need to get squeaky clean windows is a good-quality cloth or sponge and a decent glass window cleaner – for the finest options, see our list of the best window cleaners.
4. A Pack Of Microfiber Cleaning Cloths
Price: SGD 16.98 | Buy now from Amazon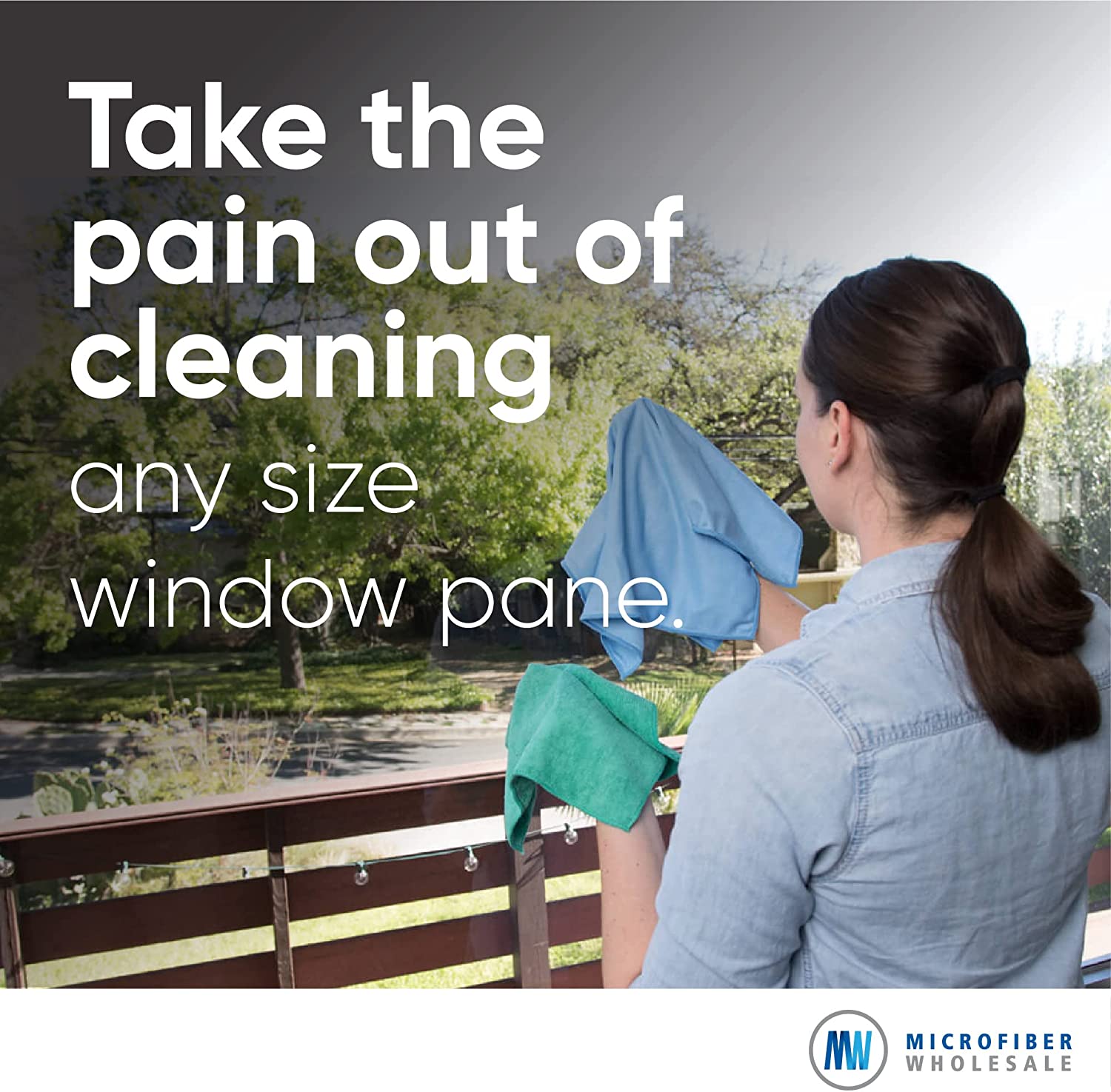 This eight-pack of microfiber towels is not only ideal for cleaning windows, but can also be used on mirrors and stainless steel. This set includes six glass cleaning cloths as well as two all-purpose cleaning cloths. Wipe down your windows with a moist all-purpose cleaning cloth before wiping them clean with a glass cleaning cloth for a streak-free shine. These cloths are also machine-washable, allowing you to maintain them as spotless as your windows.
One fan raved: "I have dozens of windows to keep clean and was paying hundreds of dollars a year on window cleaning services," one enthusiast said. These Micro Glass Cleaning Cloths have really transformed my life!! I completed one thorough cleaning and now only do short touch-ups. So easy since there literally is NO streaking!. Simply take the green cloth and wet half of it with hot water before walking around checking for spots. Finally, dry with the blue cloth. Beautiful scenery! Excellent for stainless steel, cooktops, and just about everything else that requires a finishing shine… I purchased an extra set and sent it to my sister, who lives on a lake as well. She recently sent me a letter saying she is washing all of her windows and likes the cloths." Amazing find!
5. A Magnetic Wiper That Will Cut Down Your Cleaning Time
Price: SGD 21.99 | Buy now from Amazon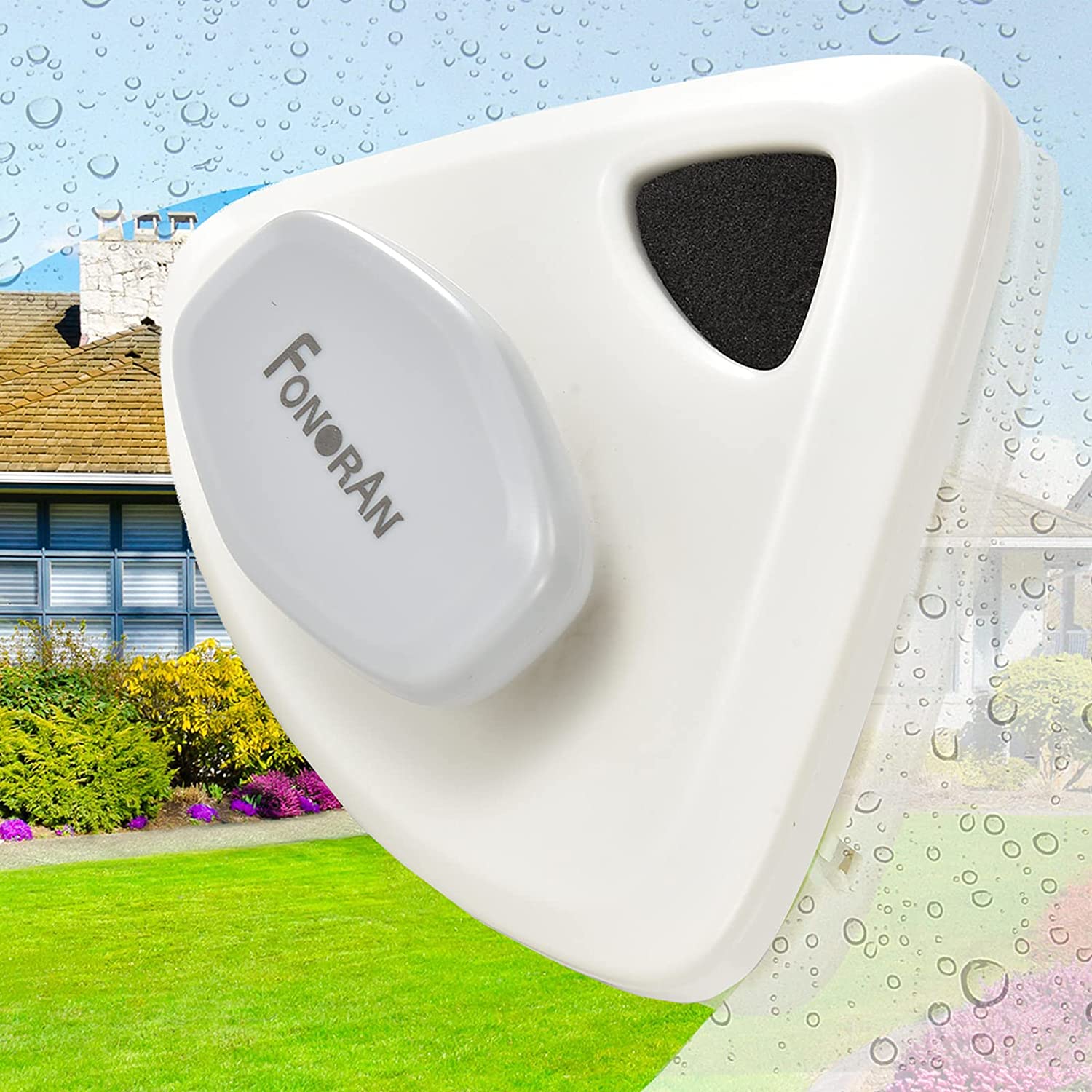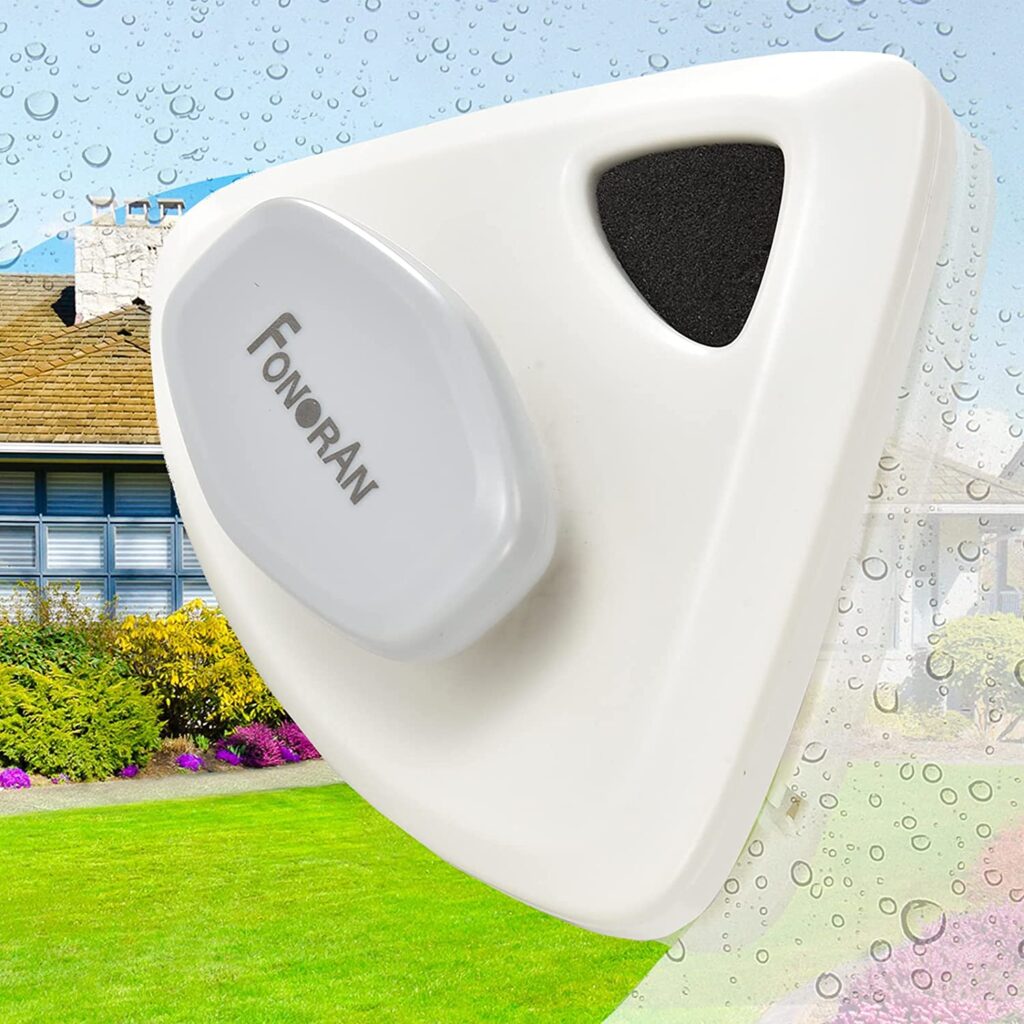 This magnetic window cleaner is essential for anyone who has difficult-to-reach window exteriors. It is magnetic, so as you drag one side over the inside of your window, the other side will follow, cleaning the outside of your glass as well. Both include a cotton cloth in the front and a plastic squeegee in the rear to clean and dry your window in a single swipe. This tool has an anti-fall rope that connects to the exterior piece in case it becomes detached when cleaning.