REVIVE YOUR LEATHER FURNITURE WITH SOFA CLEANING SERVICES
---
Cleaning your leather sofa is probably not at the top of your never-ending list of household chores. Your sofa may not look dirty at a glance – but did you know that from regular usage, accumulation of body oil, perspiration, common oils, dust particles, and more has led to a relentless build-up of grime? Apart from hygiene and cleanliness, frequent leather maintenance can also keep it from discolouring or forming cracks, preserving your sofa quality in the long run.
This is why it is important to clean and maintain your leather sofa on a routine basis. By cleaning and conditioning your leather sofa every six to twelve months, you can preserve the beauty and quality of your sofa for years to come. However, as it can be a time-consuming and challenging process, engaging professional leather upholstery services can give homeowners in Singapore the much-needed peace of mind.
With Clean Lab's cleaning services, you can rest easy knowing that your leather sofa, chair and other upholstery are in safe hands.
HOW OFTEN SHOULD YOU ENGAGE PROFESSIONAL LEATHER SOFA CLEANING SERVICES
---
| Usage | Frequency |
| --- | --- |
| High usage | Every 3 to 4 months |
| Medium | Every 6 months |
| Low | Every 12 months |
Our leather specialists will first inspect your sofa for any signs of bed bugs or pests. This is followed by dry extraction, cleaning and disinfection to freshen up your leather sofa. Finally, a premium grade leather conditioner is applied to prevent your leather from cracking. Through our professional leather cleaning services, you can rest assured that your leather furniture is well taken care of.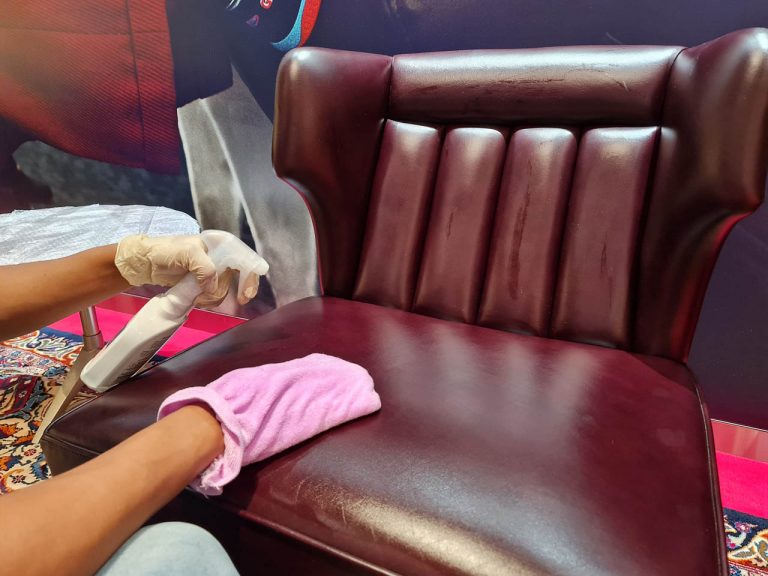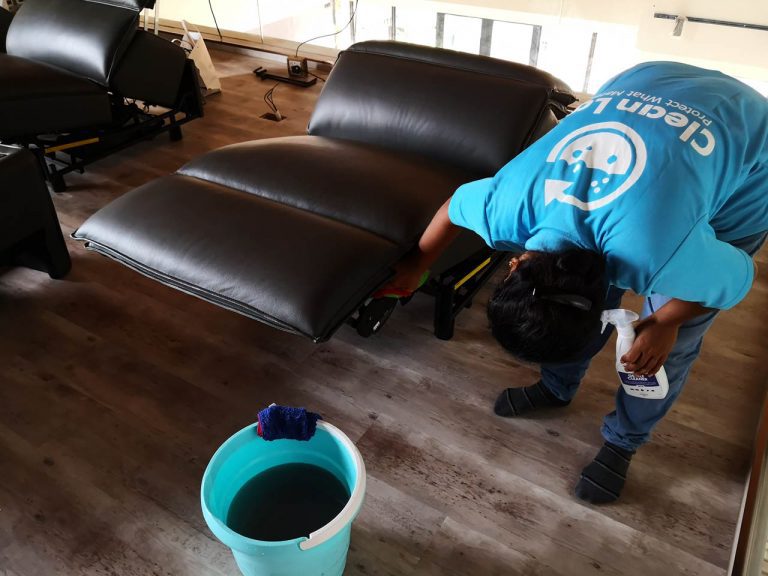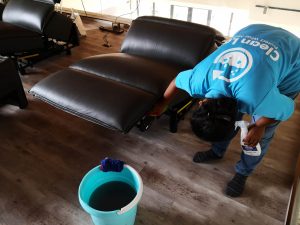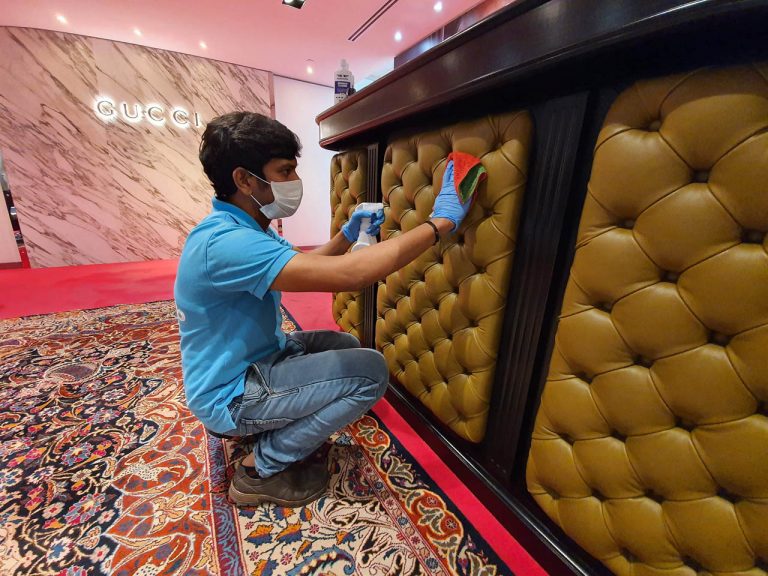 BENEFITS OF OUR PROFESSIONAL LEATHER CLEANING SERVICES
---
Keep the overall look and feel of your sofa in good condition
Increase durability to withstand the test of time
Remove dust, dust mites and harmful allergens for a cleaner, healthier home environment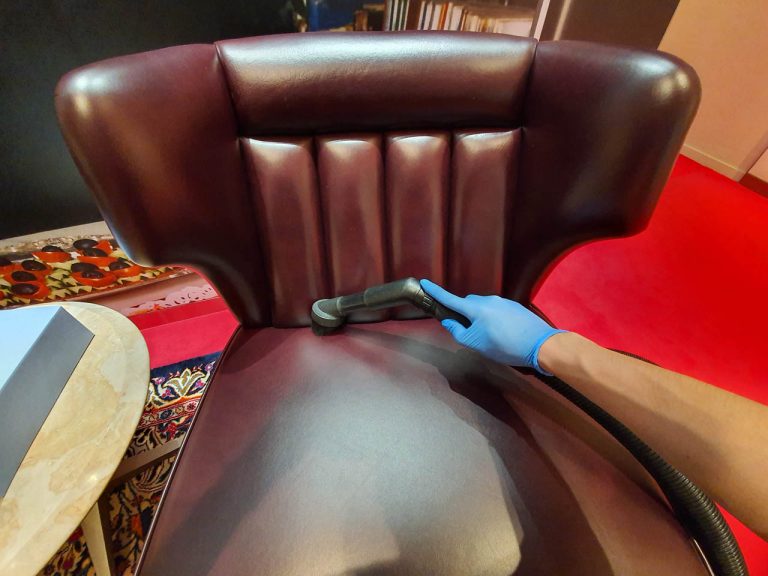 If this is your first time considering professional cleaning for your leather sofa, speak to our consultants! They'd love to hear your concerns and requirements.
Should you have any queries regarding our leather sofa cleaning services in Singapore, please do not hesitate to reach out to us. We'll be more than happy to assist you!
Frequently Asked Questions About Our Professional Leather Sofa Cleaning