A Science-Based Mattress Cleaning Company In Singapore for a Better and More Thorough Clean
---
Even though mattress protectors try to prolong the lifespan of your mattresses in Singapore's hot and humid weather, they fail at keeping the mattress entirely clean and free from vermin. Some of these sneaky bed bugs, dust mites, and other organisms find their way into your mattress and this becomes a major health challenge for your family when you do not employ mattress cleaning services.
If you have young children around, this becomes a bigger challenge as they are prone to infections and diseases. In fact, their tiny nature means it is easy to omit when carrying out regular cleaning of the home.
Research posits that your bed and mattress should be thoroughly cleaned every 3 to 6 months, especially in Singapore's hot weather. Our mattress cleaning services ensure the total elimination of bugs, bacteria, and other organisms. We also eliminate dust, ensuring that your family enjoys sound sleep in a healthy environment. More so, you are not at risk of asthma or allergies.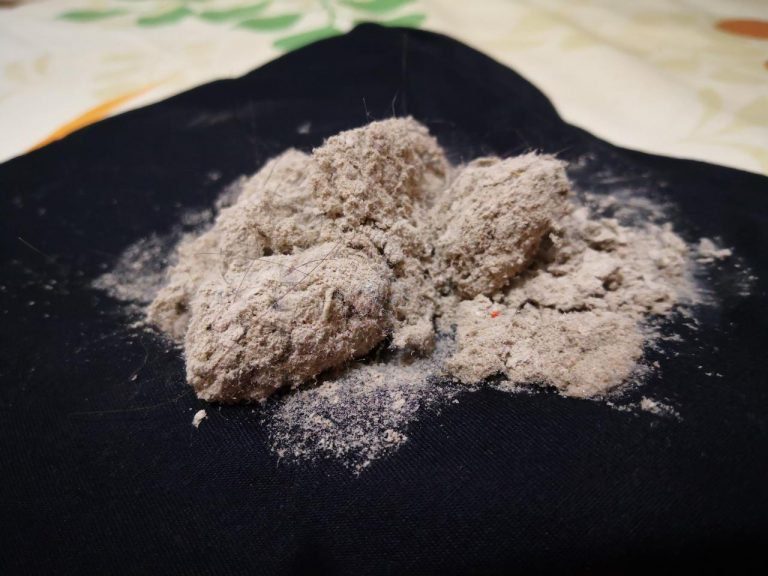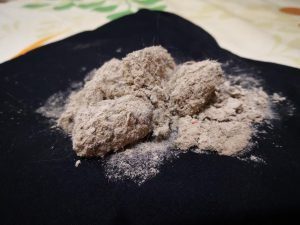 WHAT'S LURKING IN YOUR MATTRESS?
Dust
Dust mites
Mites Faeces
Mold and Fungal Spores
Bacteria and Viruses
Dead Skin Cells
Body Perspiration
Body Oil
Stains
Food Residue
Signs of Health Risk You Could Be Suffering From Your Mattress
---
Asthma
Allergies
Waking up with runny nose
Waking up with itchy or watery eyes
Coughing
Sinus Infections
Scratchy throat
Eczema
Skin Rashes
Sleepless Night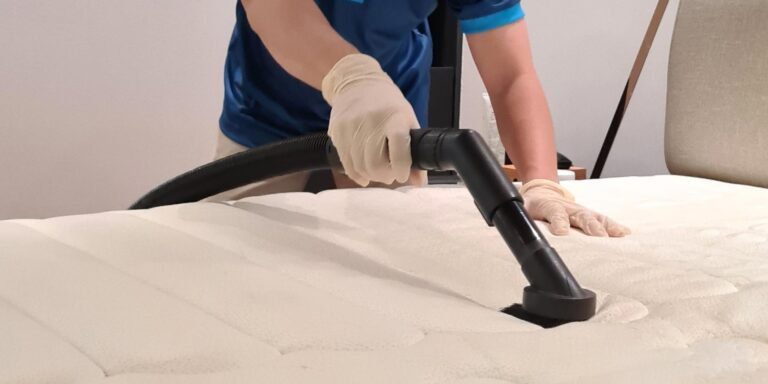 Facts About Mattresses And Dust Mites
---
We humans can shed up to 10,000 million skin cells every day.
Mattresses often have poor ventilation. Over time, it creates a warm and moist environment where dust mite, bacteria and mould start to grow.
Dust mites feed on organic debris such as, dead skin cells, mould, fungi, dead mites, bacteria and pollen.
A female dust mite can reproduce rapidly, 1 female dust mite can lay 300 eggs during its life.
On average, our mattress can contain up to 10 million dust mites if we do not utilise a mattress cleaner or employ mattress cleaning services.
Dust mites produce 200 times their body weight in excrement and their excrement is the cause of many allergy symptoms.
How Often Should You Engage Professional Mattress Cleaning Services in Singapore?
---
| Concerns | Professional Mattress Cleaning Frequency |
| --- | --- |
| General Maintenance | Every Half-Yearly to Quarterly |
| Stained Mattress | Every Quarterly |
| Skin/ Sinus/ dust mite Allergy | Monthly to Once every 2 months |
Mattress Cleaning Methodology at Clean Lab Singapore
---
At Clean Lab, our cleaners are experts at sanitizing your mattress properly to get rid of dust mites, odours and bacteria. We rely on various mattress cleaning methodology. Depending on the concerns you have, our Consultants will recommend you the best mattress cleaning methodology for you.
We also deodorize the mattresses with special eco-cleaning mattress cleaner which eliminates fungus, stains, odours, dust mites, bed bugs, and dirt.
Alternatively, you may take a look at a list of the Best Mattress Cleaning Companies in Singapore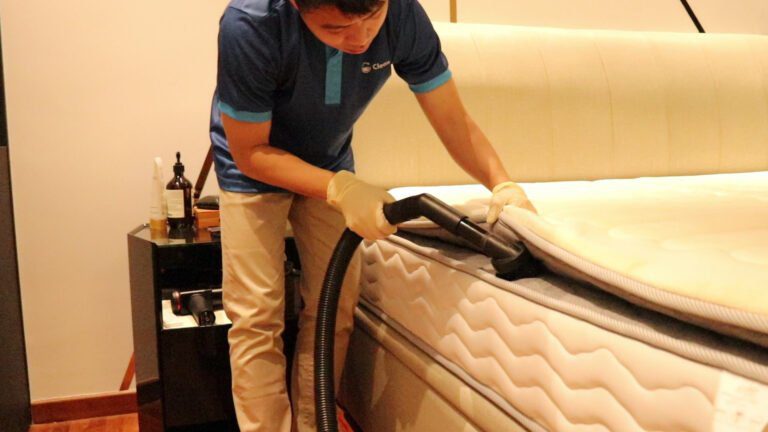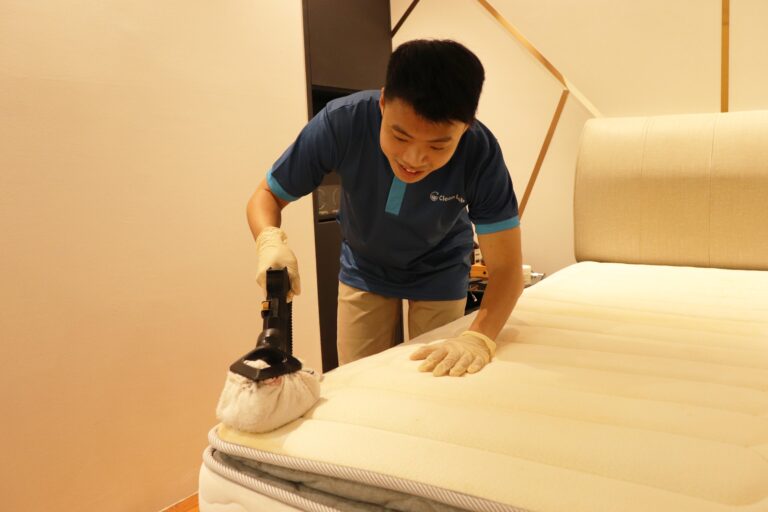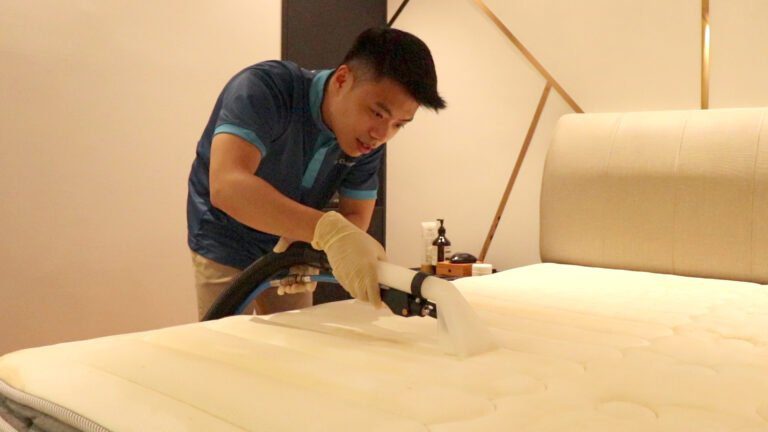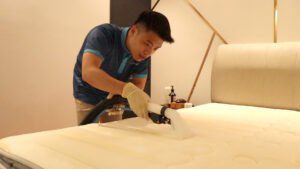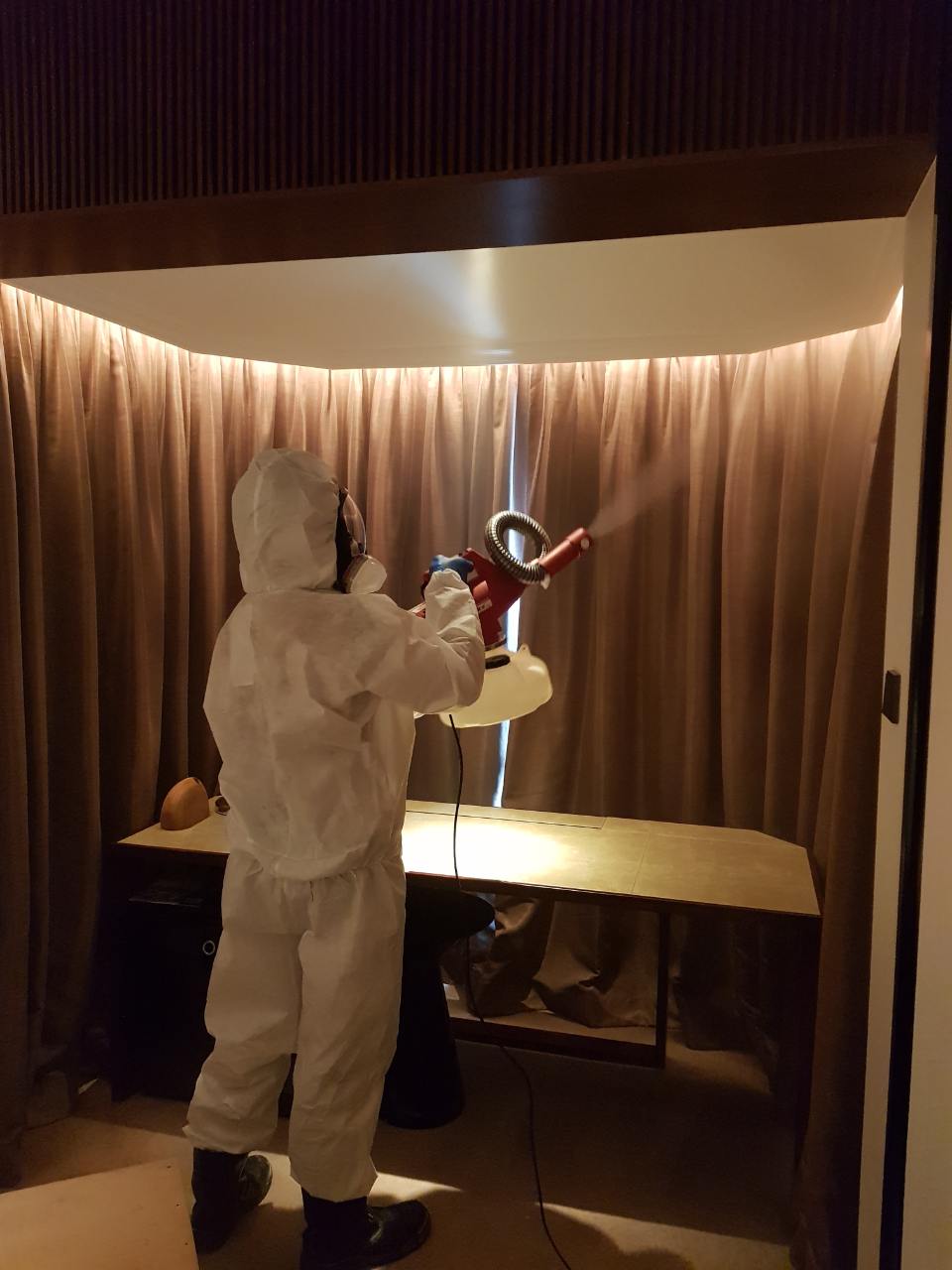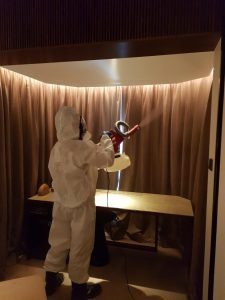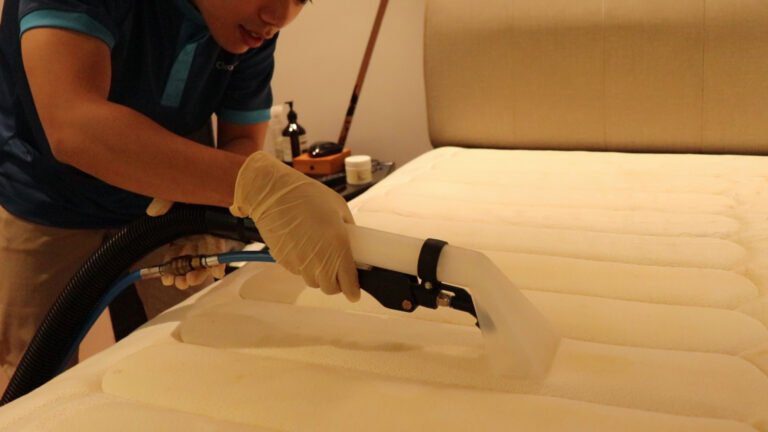 Key Benefits Our Mattress Cleaning Program at Clean Lab Singapore
---
Removes dust mites, mould, bacteria, odour and stains
Reduce the chances of falling sick
Keep you free of irritations, allergies and infections
Remove any pest eggs or bed bugs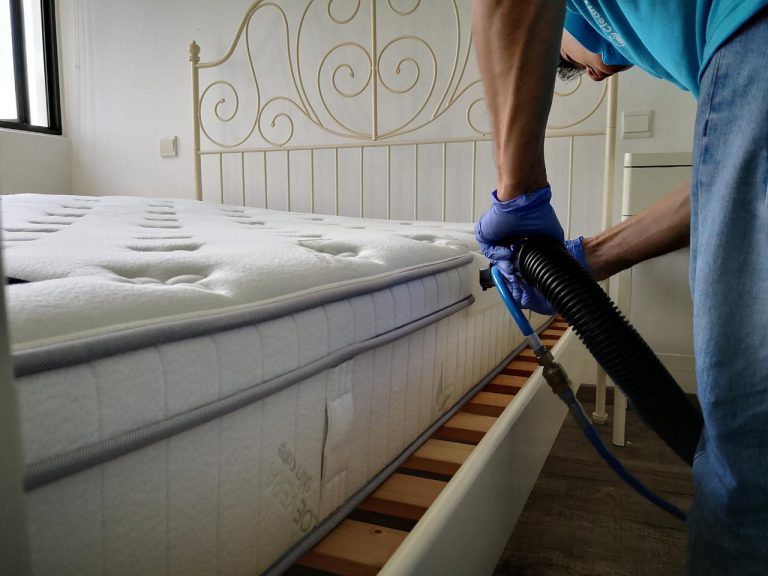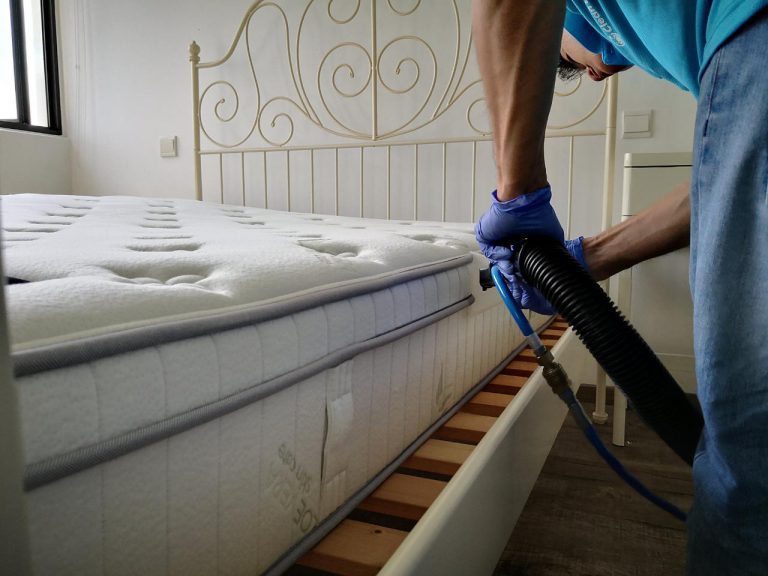 Our Consultant will first understand your concerns or requirement
Selection of different methodology for your specific requirements (dry/deep mattress cleaning/ steam cleaning)
Mattress cleaning will be carried out by our cleaning specialist in Singapore
Our Specialist will provide recommendations after the cleaning
To know more about our mattress cleaning services in Singapore, contact our experts today!
Frequently Asked Questions About Clean Lab Mattress Cleaning Services