Our cleaning service is fast and effective ensuring the best results for upholstery
---
Many people find it difficult to replace furniture nowadays due to the exorbitant cost and difficulty in finding designs which fit the existing aesthetics of the apartment. These factors almost completely eliminate the option of purchasing new upholstery, however, it gives you the opportunity to partake in our upholstery cleaning program.
Rather than expending time, energy, and most importantly, money on replacing your furniture regularly, you can simply utilize our upholstery cleaning program to keep your furniture fresh and clean. Doing this regularly will help in extending the lifespan of your furniture.
Research has also shown that carpets, mattresses, and furniture in general have a high tendency of breeding pests and allergens. More so, dust mites and particles which can be harmful to your health are present in upholstery furniture. You require regular upholstery cleaning to eliminate these health hazards and give you improved quality of life. Also, regular cleaning and maintenance enhances the quality of air indoor while maintaining the aesthetics and elegance of your furniture.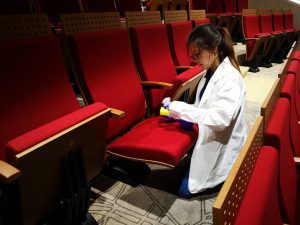 What Are You Sharing Your Seat With?
Dust, soil and dirt
Dust mites and pest
Bacteria, germs and viruses
Mold and Fungi spores
Allergens and Bio-contaminants
Dead Skin Flakes (food source for dust mites)
Food Residue (food source for pest)
Bad odours
Stubborn stains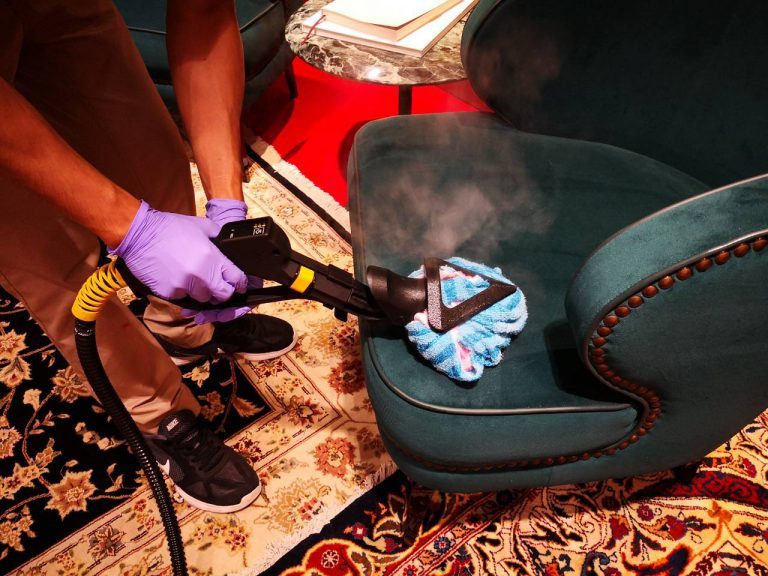 SIGNS OF HEALTH RISK YOU COULD BE SUFFERING FROM UPHOLSTERY SOFA
---
Asthma
Allergies
Runny nose
Itchy or watery eyes
Coughing
Skin rashes on legs
Sinus infection
Pest infestation
How Often Should You Be Getting a Professional Cleaning For Your Upholstery Sofa?
---
| Concerns | Professional Mattress Cleaning Frequency |
| --- | --- |
| General Maintenance | Every Half-Yearly to Quarterly |
| Skin/ Sinus/ dust mite Allergy | Monthly to Once every 2 months |
At Clean Lab, we offer various upholstery cleaning services that helps to remove dirt, soil, dust mite, bacteria, viruses, mold, fungi spores and allergens.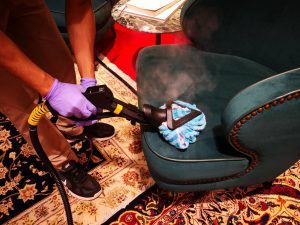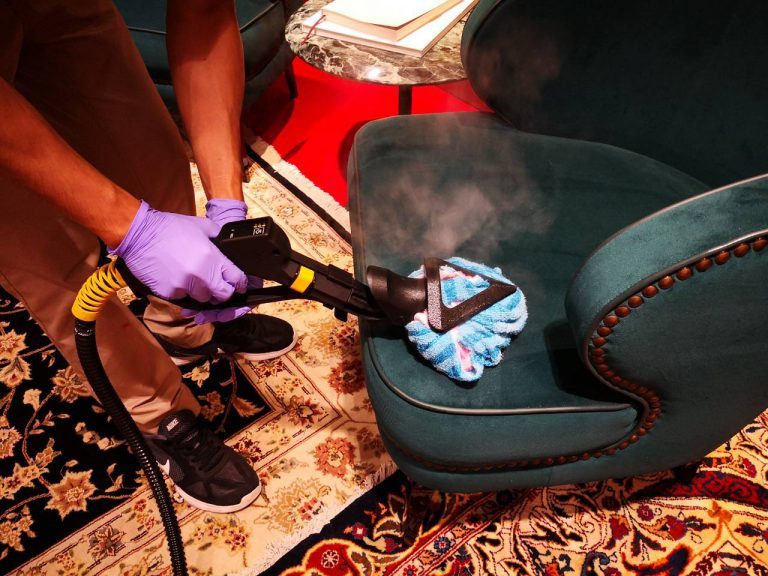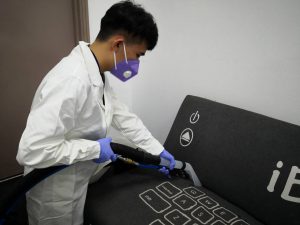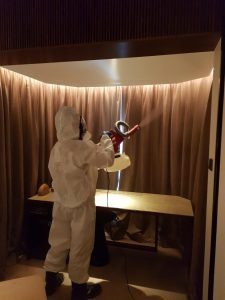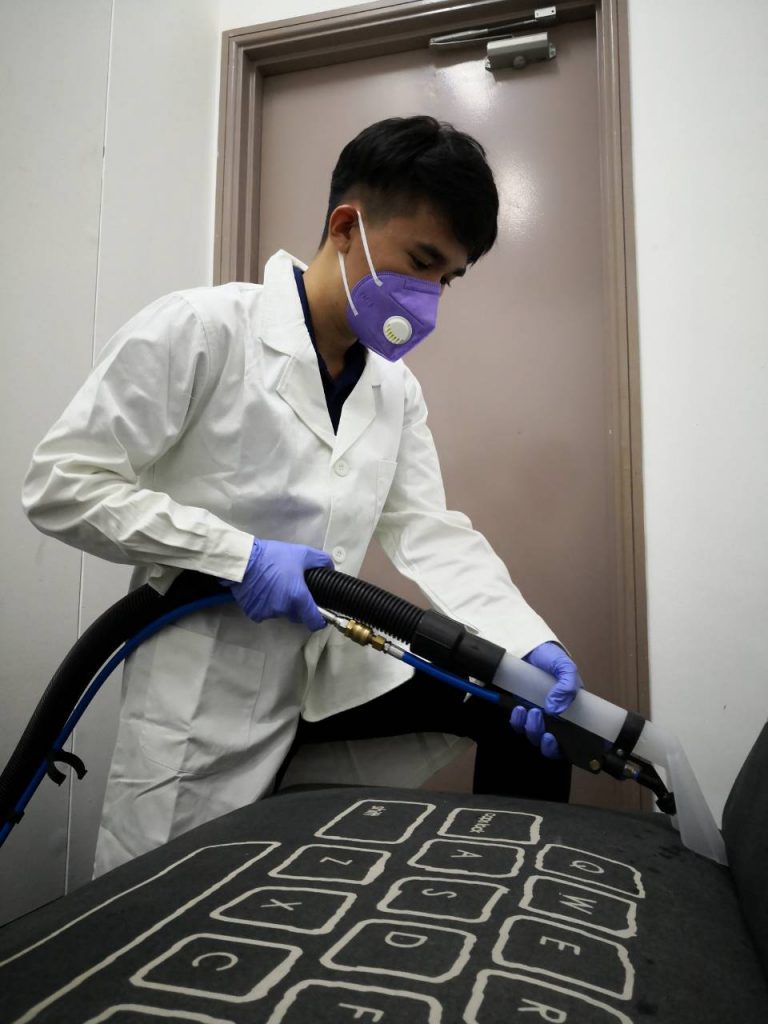 BENEFITS OF OUR UPHOLSTERY CLEANING PROGRAM
---
Sophisticated cleaning technology which yields result.
Effective stain removal technique
Eliminates accumulated soiling
Dangerous microorganisms are eliminated
Dust mites are removed
Pest excrements and remains are eliminated
Strict adherence to stipulated rules and regulations
Atmospheric conditions are improved
Irritations, infections, and allergic reactions are precluded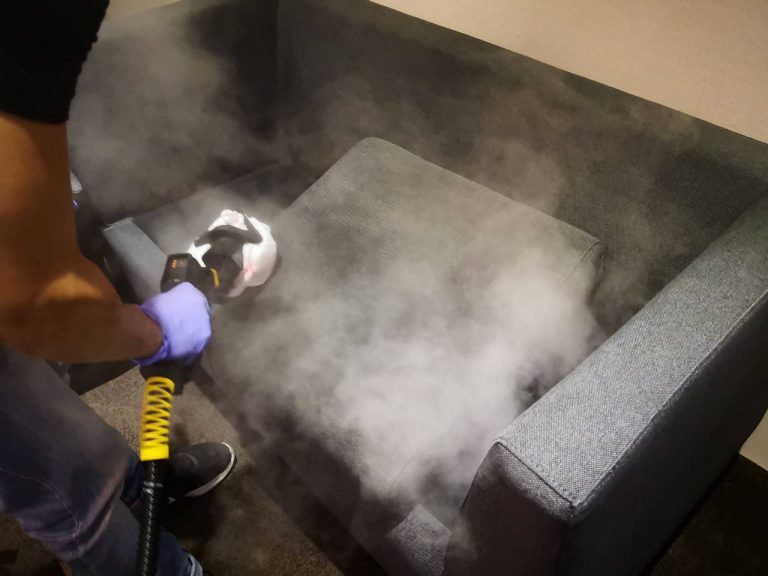 Our Consultant will first understand your concerns or requirement
Selection of different upholstery cleaning methodology for your specific requirements (dry cleaning/ deep upholstery cleaning/steam cleaning)
Upholstery cleaning will be carry out by our cleaning specialist
Our Specialist will provide recommendations after the cleaning
To know more about our unique upholstery cleaning program, contact our experts today!