Today, it is inevitable that the pandemic has brought about an abundance of safety concerns and increased uncertainty around the world, changing the way we work, commute and interact. As offices begin to resume operations in Singapore, one of the most significant changes that we need to reimagine is that our offices are no longer going to look and operate the same as before. In the post-pandemic world, cleanliness and hygiene are of paramount importance, and this challenges employers to rethink the next steps in order to rise back in full force.
This article will let you in on how businesses can "gear up" their offices in order to better support employees' needs, protect every individual's well-being and simultaneously adapt to the new normal.
1. Mark your pathways
While offices are meant to bring people together in the past, the priority now has drastically changed into bringing people apart. We agree that a regular office, especially one with extremely constraint space, is not designed to have their employees spaced apart. However, the truth is, businesses need to start recognising that the pandemic may permanently change their office layouts. As you start opening your door for business again, you need to think about the reinforced procedures to help every individual transit. One out of the many implementations can be highlighting demarcating spots to stand ­– think visual signs.
2. Snap on desk partitions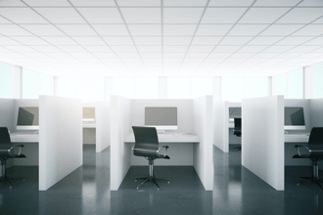 It is no doubt that rebuilding will be a challenge. However, the '1-metre apart' rule will continue to mandate for a long time to come, putting close-seating arrangements at the end of a line. With safety and hygiene being the prime concerns, the lovely 'open-concept' seating arrangement calls for a need to be altered, in order for the employees to get comfortable amidst the uncomfortable situation. Remember the dynamic hot-desking concept that was the talk of the town back in 2019? Unfortunately, it is probably time where we see its demise as social distancing measures continue to intensify.
3. Up the ventilation game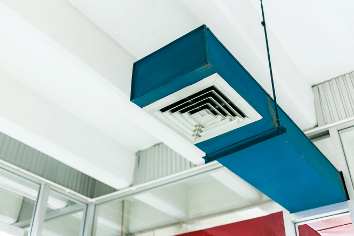 Another major aspect of today's 'new office' that is often forgotten is the ventilator. Meetings or huddling in a poorly ventilated space should be a 'no-go' for an immeasurable period of time. Considering that the spread of airborne pathogens and viruses accelerate horrifyingly in an enclosed environment, this forces offices to reconfigure their ventilation systems.
4. Build a stronger technology backbone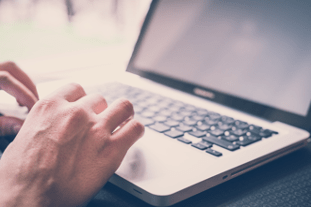 One major takeaway that the pandemic has brought about is the importance of technology. Technology has taken on an entirely new role in the future of work, across every industry. Hence, there is no better time than now for organisations to invest in more advanced technology and communication equipment to further reduce human contact where possible. This can range from the basic video conferencing tools to voice-activated and sensor technology. Offices can also consider leveraging on advanced robotics to automate the daily manual administrative tasks to retool for the new world.
5. Adopt a rigorous workplace cleaning procedure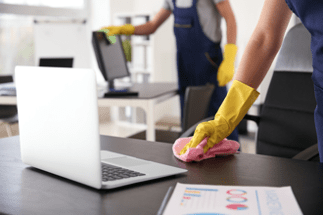 Needless to say, offices are ramping up their cleaning efforts with the aim to minimise employees' exposure to germs and viruses. Cleaning regimen has become more intensified than before as the 'minimum cleaning standards' get redefined. Beyond mopping and sweeping, it is also vital for offices to have a defined set of cleaning procedure to follow while adopting an open and transparent cleaning culture within the entity. With that said, it is evident that there is a surge in demand for office cleaning services, where state of the art technology and premium cleaning resources are seamlessly employed to help offices ease through the tough tide.
6. Let sanitisation be the fundamental
As cleaning only involves the removing of dirt and soil, regular cleaning in this present circumstance may not be sufficient. Additionally, many hard-to-reach areas can be missed out during a regular cleaning process, which brings forth the reasons why disinfection and deep sanitisation is now on the rise.
Keeping the new standard of hygiene in mind, companies should work to a third-party standard in order to instil trust and provide employees with a peace of mind. Besides placing sanitisers at high-touch areas, your cleaning protocol should include deep sanitisation to help reduce germs and bacteria to a safe level. For offices that find it tough to navigate through the change, you can consider working in tandem with a professional office cleaning company in Singapore as a more viable strategy for the long run.
In this time of darkness and uncertainty, are you truly ready to usher in the new era of work?