GIVE YOUR DRAPES AND BLINDS A CLEAN REFRESH WITH CURTAIN CLEANING SERVICES
---
If you recently noticed an unpleasant smell lingering in the air, your curtains may be the cause of it. This is a tell-tale sign that your curtains need to be cleaned.
Exposed to dust and external pollutants every day, little did you know that curtains can pose some serious dangers to you and your loved ones – especially if you have family members who suffer from allergy problems or respiratory conditions.
With this in mind, many homeowners in Singapore rely on dry cleaning services and more to keep their curtains clean and smelling fresh. For the health of you and your loved ones, it is crucial to get your curtains cleaned – at least, every six months.
HOW OFTEN SHOULD YOU ENGAGE PROFESSIONAL CURTAIN CLEANING SERVICES?
---
| Environment | Drapery Cleaning Frequency for Households |
| --- | --- |
| A clean and well-maintained environment | Every 6 months |
| Dusty or living with people with respiratory conditions | Every 3 to 4 months |
| Smoky or heavy cooking environment | Every 2 months |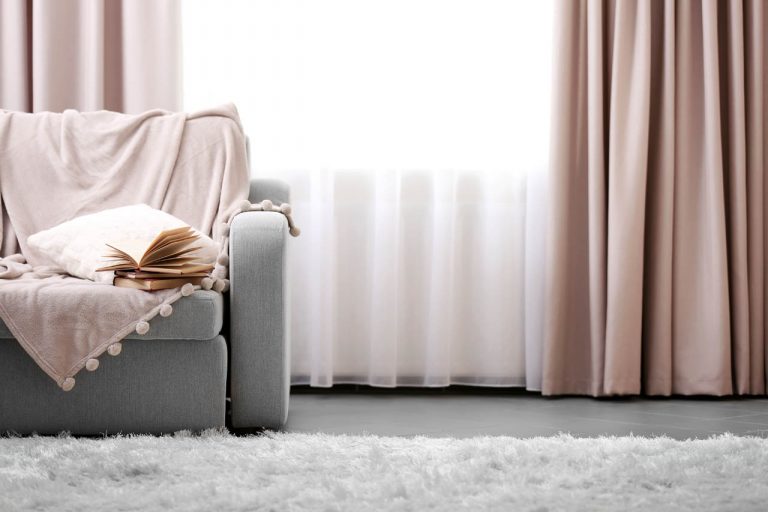 TYPES OF CURTAINS WE CLEAN
---
Day curtains
Night curtains
Blackout curtains
Organza curtain
Drapery
Roman Blinds
Venetian blinds
Vertical Blinds
At Clean Lab, we provide both on-site and off-site curtain cleaning services.
For on-site cleaning, we employ an atomised steam cleaning method to steam clean the curtains. Steam cleaning is a powerful cleaning method that uses tiny steam vapour molecules to penetrate the curtains fibre. This pushes out unwanted dust, dirt and allergens and eliminates harmful bacteria and viruses. For a deeper clean, we perform encapsulation cleaning and extraction with the aid of encapsulation chemicals and cutting edge equipment.
For off-site curtains cleaning, we provide both wet and dry cleaning services. Utilising industrial cleaning machines for both wet and dry cleaning, you can rely on our specialists to remove any dirt that's deeply embedded in the fabric. Ultimately, you can expect clean and germ-free curtains from our professional cleaning services.
BENEFITS OF OUR CURTAINS CLEANING PROGRAM
---
Prolong the lifespan of your curtains
Removal of dust and harmful allergens
Dangerous microorganisms are eliminated
Keep your curtains smelling fresh
Improved air quality in your home
Contribute to a cleaner home environment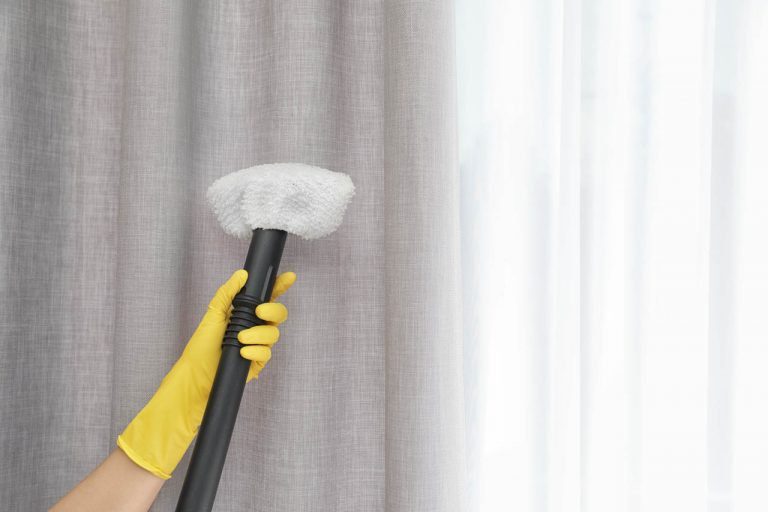 Interested in engaging cleaning services for your curtains?
As one of the most trusted names in the business today, Clean Lab provides a range of comprehensive professional cleaning services to help households in Singapore with their cleaning needs. Let us give your curtains a new lease of life today! 
Should you have any queries regarding our services, please do not hesitate to contact our experts.