Move in Move out Cleaning Singapore what is it?
---
Our move in and move out cleaning services are designed to meet the specific needs of tenants and landlords. Whether you are moving into a new home or preparing to leave your current one, our professional cleaners will ensure that the spaces are thoroughly cleaned and sanitized.
Our team will deep clean all areas, including bedrooms, bathrooms, kitchen, living room, and common areas, leaving your space spotless and fresh. We know the importance of living in a neat and tidy home, and our trained cleaners are dedicated to surpassing your expectations.
With Cleanlab's move in and move out cleaning services, you can have peace of mind knowing that your space is immaculate and ready for the next tenant
Pre Move In Cleaning Singapore
---
When you schedule a pre move in cleaning with Clean Lab, you can expect a professional team that has experience and a flexible approach to meet your needs and requirements. Our move in cleaning services in Singapore are designed to make your transition into your new home as smooth and hassle-free as possible.
Our team will take care of all the cleaning tasks, allowing you to focus on other moving in tasks or simply relax. We understand the importance of arriving to a clean and fresh home, which is why we ensure that every aspect of your spaces is thoroughly cleaned and sanitized.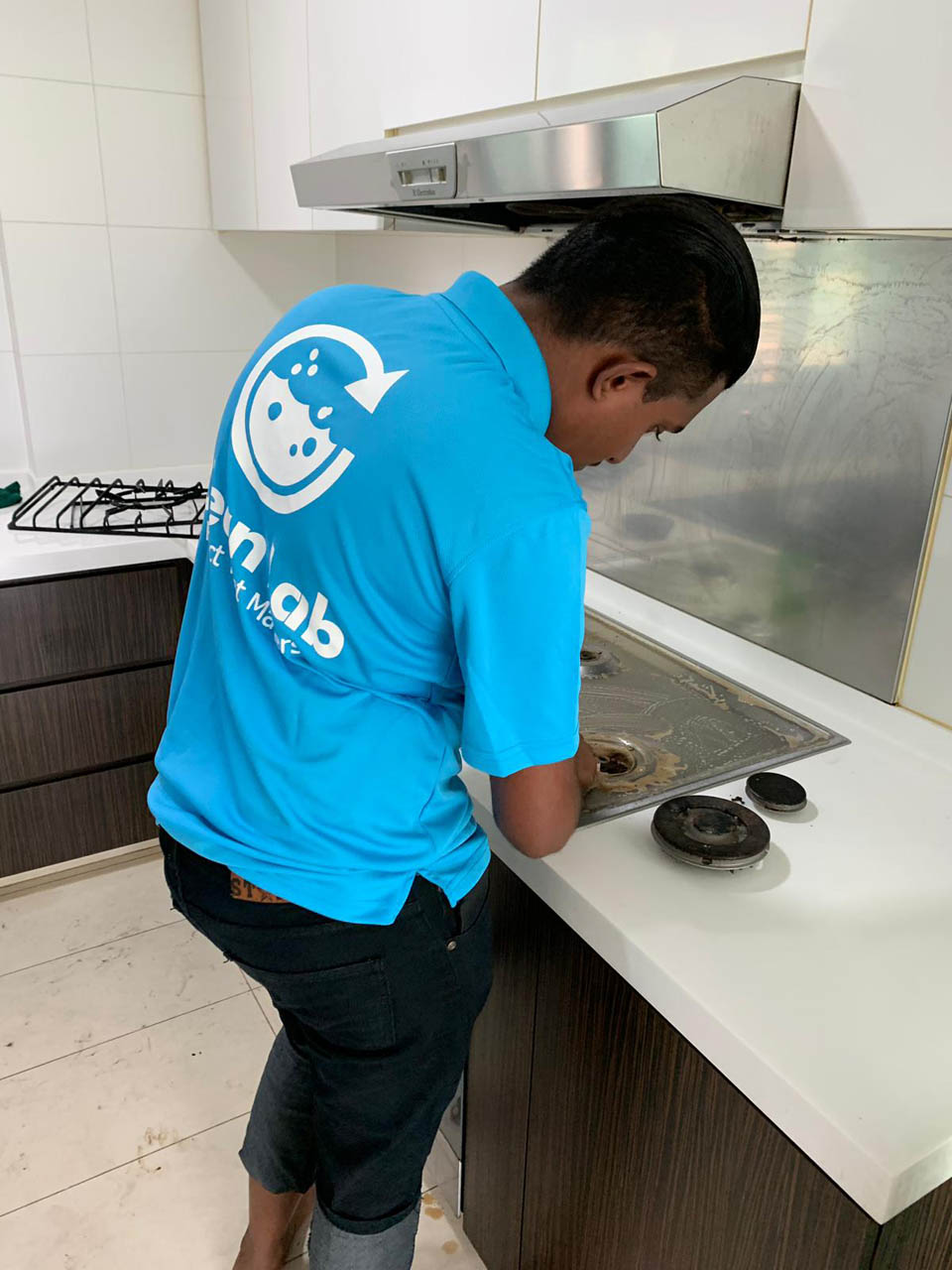 Key benefits of our Moving In / Out Cleaning Service
---
Air quality improved by 99.99%
Surfaces will be clean and disinfected with our green cleaning solutions and hospital grade disinfectant.
Your house will receive a preliminary visual inspect for any signs of pest by our Cleaning Specialist
Removes germs and bacteria
Clean Lab will take care of move in or move out cleaning just about anywhere in the area, so you can move with confidence, and enjoy your next living space!
To know more about our moving in / out cleaning program, contact our experts today!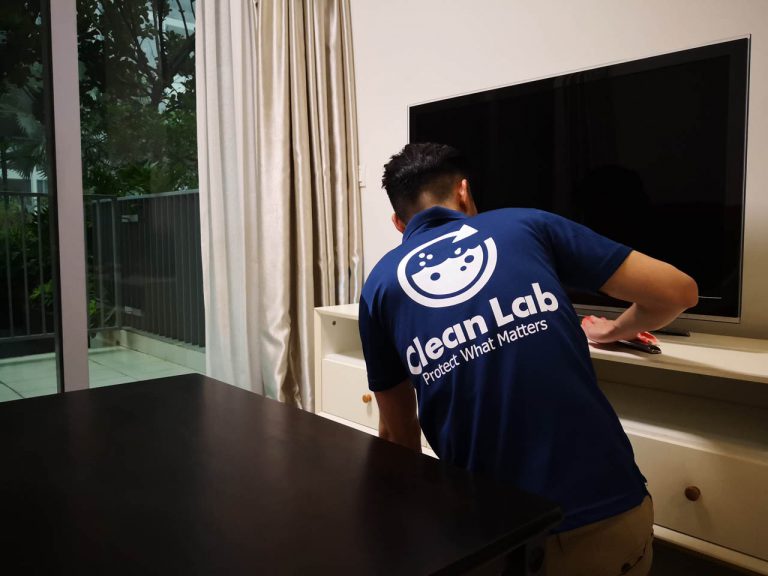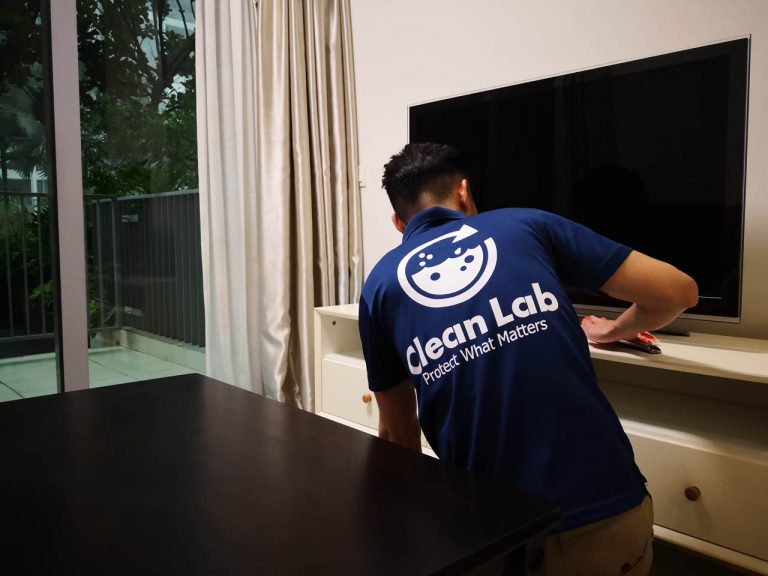 What does our Move in and Move Out Cleaning Service Provide?
---
Elimination of dust & dirt
Disinfection treatment to Kills 99.999% of germs, bacteria and viruses
Prevents pest infestation
Air purification treatment to Improves indoor air quality
Frequently Asked Questions About Our Moving In And Out Cleaning