OUR CARPET CLEANING SINGAPORE SERVICES KEEP YOUR CARPETS CLEAN AND FREE FROM HARMFUL MICROORGANISMS!
---
Carpet Cleaning Singapore services offered by Clean Lab ensure that your carpets remain clean and free from harmful microorganisms. Our office carpet cleaning services in Singapore address the accumulation of dust, allergens, microscopic organisms, and pollutants that pose a threat to the health and well-being of occupants and visitors.
Equipped with advanced equipment and expertise, our team of highly skilled professional cleaners at Clean Lab understand the importance of this situation. They have undergone rigorous training to tackle and eliminate the concealed fibers lurking within your carpets. As specialists in carpet cleaning in Singapore, we are committed to providing effective solutions.
Using cutting-edge equipment and advanced techniques, we target allergens, neutralize microscopic organisms, and eradicate pollutants that have taken residence in the depths of your carpets. Our commitment to excellence drives us to restore cleanliness, purity, and a healthier indoor environment to your space. With our carpet cleaning services, you can enjoy a cleaner, hygienic, and pristine carpet.
Choose Clean Lab as your trusted specialists in carpet cleaning Singapore. We provide reliable office carpet cleaning services and specialize in cleaning commercial carpet in Singapore. Trust us to keep your carpets clean and free from harmful microorganisms.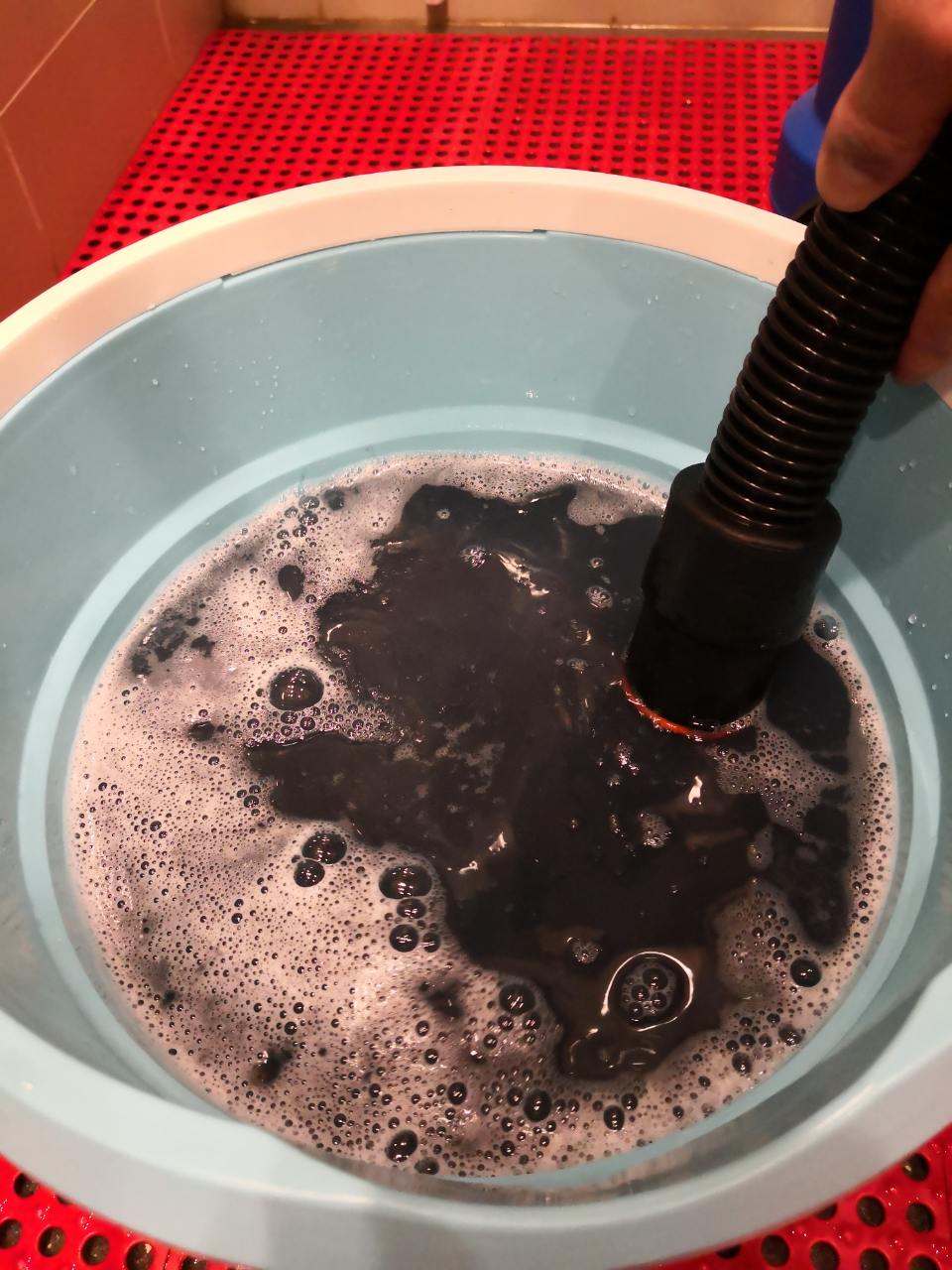 WHAT'S LURKING UNDERNEATH YOUR CARPET?
Dust, soil and dirt
Dust mites and pest
Bacteria, germs and viruses
Mould and Fungi spores
Allergens and Bio-contaminants
Dead Skin Flakes (food source for dust mites)
Food Residue (food source for pest)
Bad odours
Stubborn stains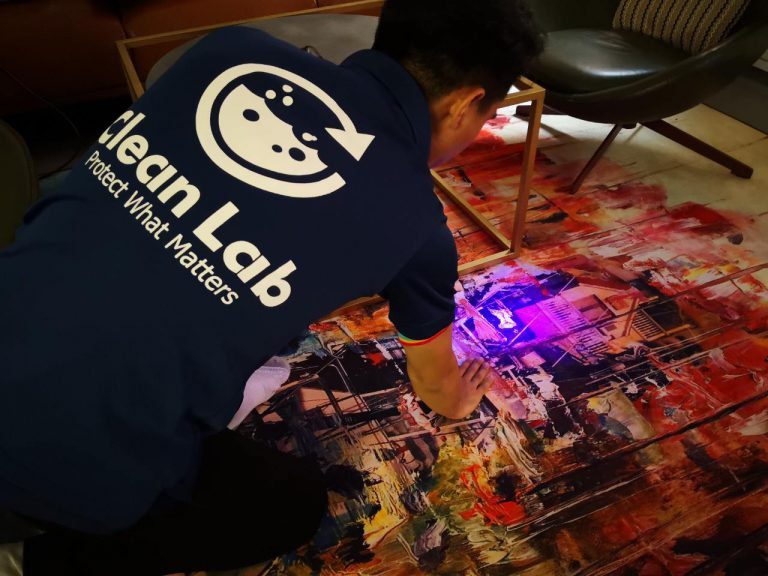 SIGNS OF HEALTH RISK YOU COULD BE SUFFERING FROM YOUR CARPET
---
Asthma
Allergies
Runny nose
Itchy or watery eyes
Coughing
Skin rashes on legs
Sinus infection
Pest infestation
HOW OFTEN SHOULD YOU BE GETTING A PROFESSIONAL CARPET CLEANING SERVICE?
---
It depends on the foot traffic of the location in your office or home. Prior to the execution of our local carpet cleaning services, our Consultants will provide an assessment to formulate a carpet maintenance program on the frequency of vacuuming and professional deep carpet cleaning.
| Environment | Professional Carpet Cleaning Frequency |
| --- | --- |
| Low Traffic | Once a Year |
| Medium Traffic | Every Half-Yearly |
| High Traffic | Every Quarterly |
Our commercial professional carpet cleaning services at Clean Lab Singapore employ state of the art carpet cleaning technology to address different concerns and requirements. We have a team of carpet cleaning specialists who are proficient at utilising the appropriate methodology to tackle ensconced dirt and stains out of your carpet.
As one of the best cleaning companies listed in websites like this, we ensure best quality when it comes to cleaning.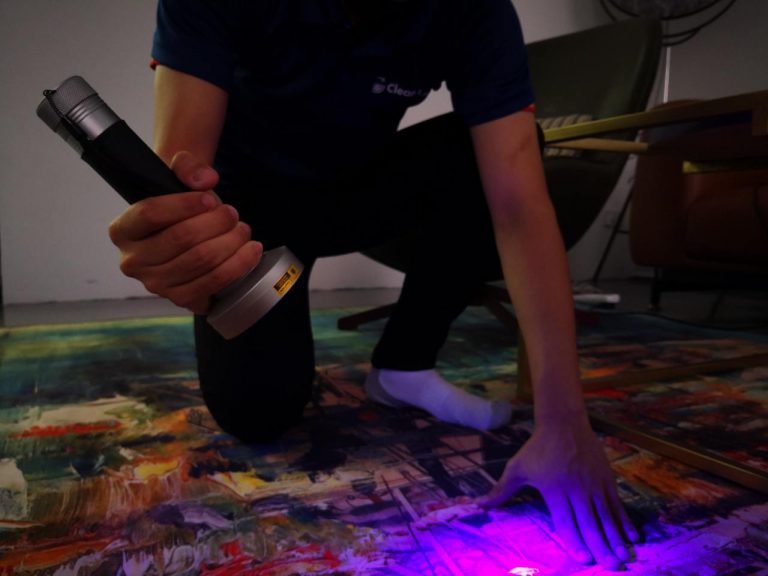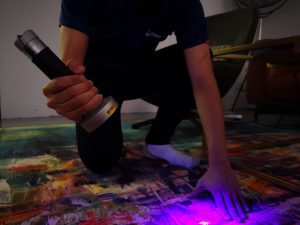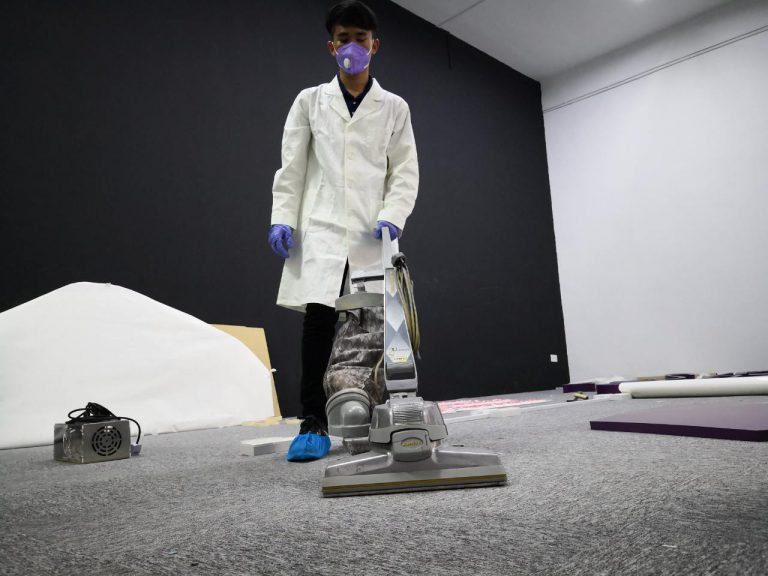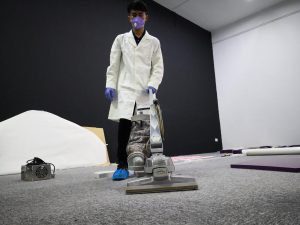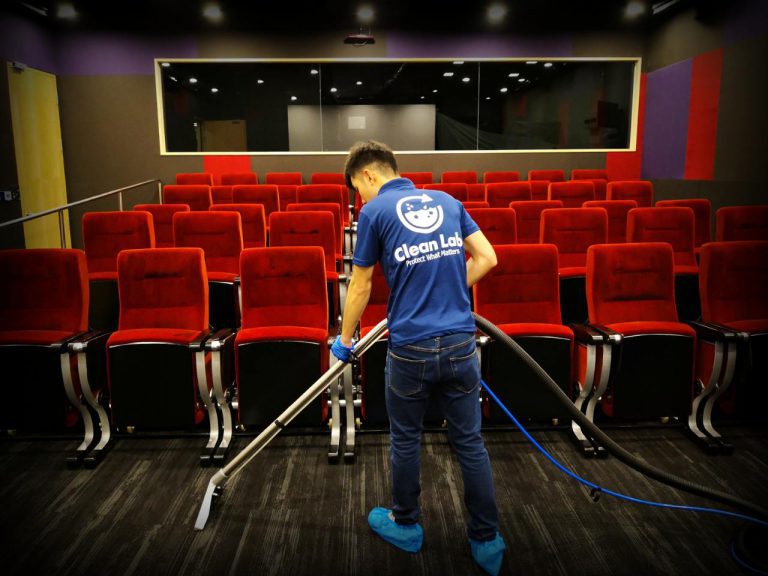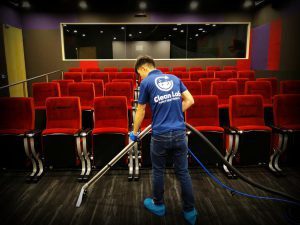 RESIDENTIAL CARPET CLEANING
---
Looking for residential carpet cleaning singapore? We've got you covered too.
Let's face it – do-it-yourself carpet cleaning requires a considerable amount of time and serious elbow grease. So why not outsource this laborious task to our professionals? When you employ Clean Lab's residential carpet cleaning services, you can rely on us through every step of the journey – from determining the kind of accumulated dirt or stains to prolonging your investment's lifespan.
Whether you opt for residential or commercial carpet cleaning, we offer both on-site and off-site services. Depending on your concerns, our consultants will formulate a carpet cleaning programme that's suitable for you.
CARPET CLEANING SERVICES AT AFFORDABLE RATES
---
Our carpet cleaning process at Clean Lab Singapore caters to many specialised carpets which includes
Oriental Carpets
Persian Carpets
Persian Carpets
Chinese Carpets
Afghan Carpets
Turkish Carpets
Antique Rugs Silk Carpets
Synthetic Carpets
Cotton Carpets
Wool Carpets
Polyester Carpets
Nylon Carpets
Olefin Carpets
Handmade Carpets
The best way to clean carpets is to bring them back to our facility for a professional deep clean. Our Carpet Specialist will pick up the carpets from you, and the cleaning and sanitising will be carried out off-site, at our facility. Proper drying will also be carried out before delivering it back to you. We do provide the option to clean your carpets on-site as well.
PICK-UP
►
CLEAN
►
DELIVER
STAIN PROTECTION TREATMENT FOR YOUR DELICATE CARPET
---
Like many things in life, our carpet needs a little love, care and protection. Accidental spills and stains do happen – but it doesn't have to ruin your carpet forever.
With Clean Lab's stain protection treatment, a solution is released, forming an invisible, non-toxic barrier. This barrier settles on top of your carpet and discourages dirt and all things unwanted from being ingrained. Now you have it – a permanent protective layer that puts you at ease.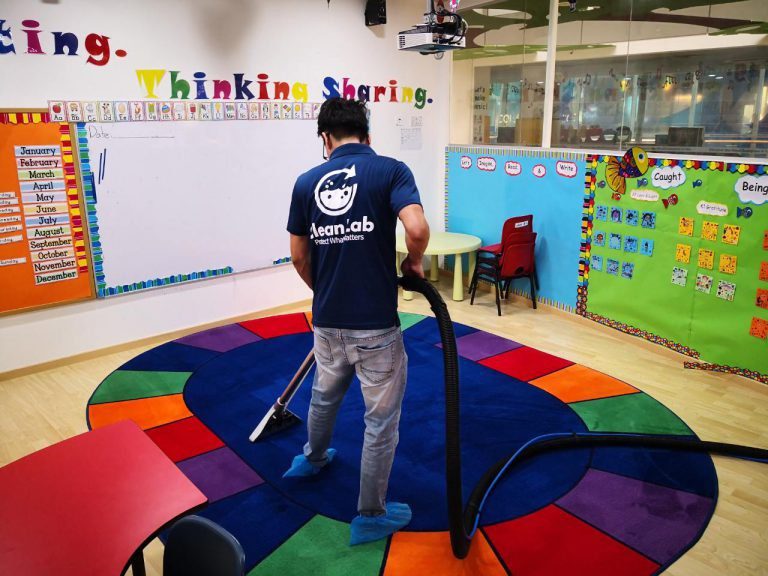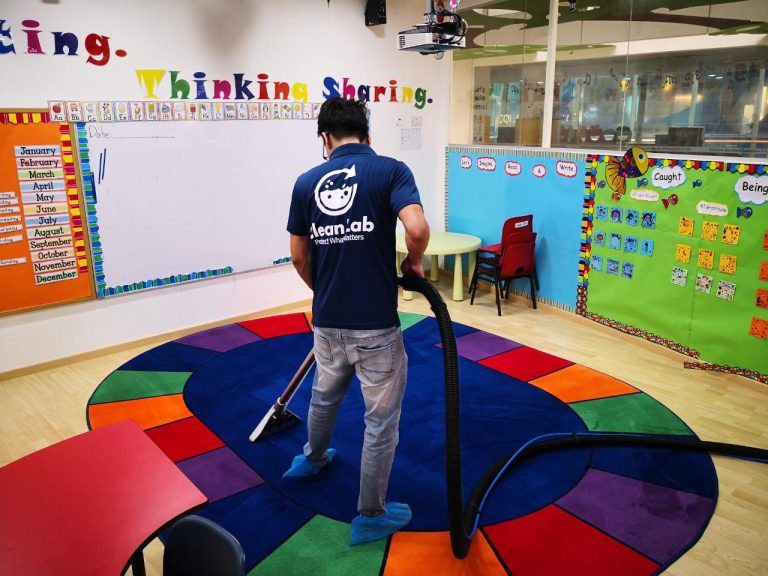 KEY BENEFITS OF OUR COMMERCIAL CARPET CLEANING SERVICES
---
Prolong the lifespan of your carpet
Accumulated soiling on the carpet is eliminated
Harmful microorganisms are removed completely
Dust mites are eliminated
Excrements and residue components are removed
The quality of indoor air is enhanced
You are free of allergies and infections
Project a professional image of your office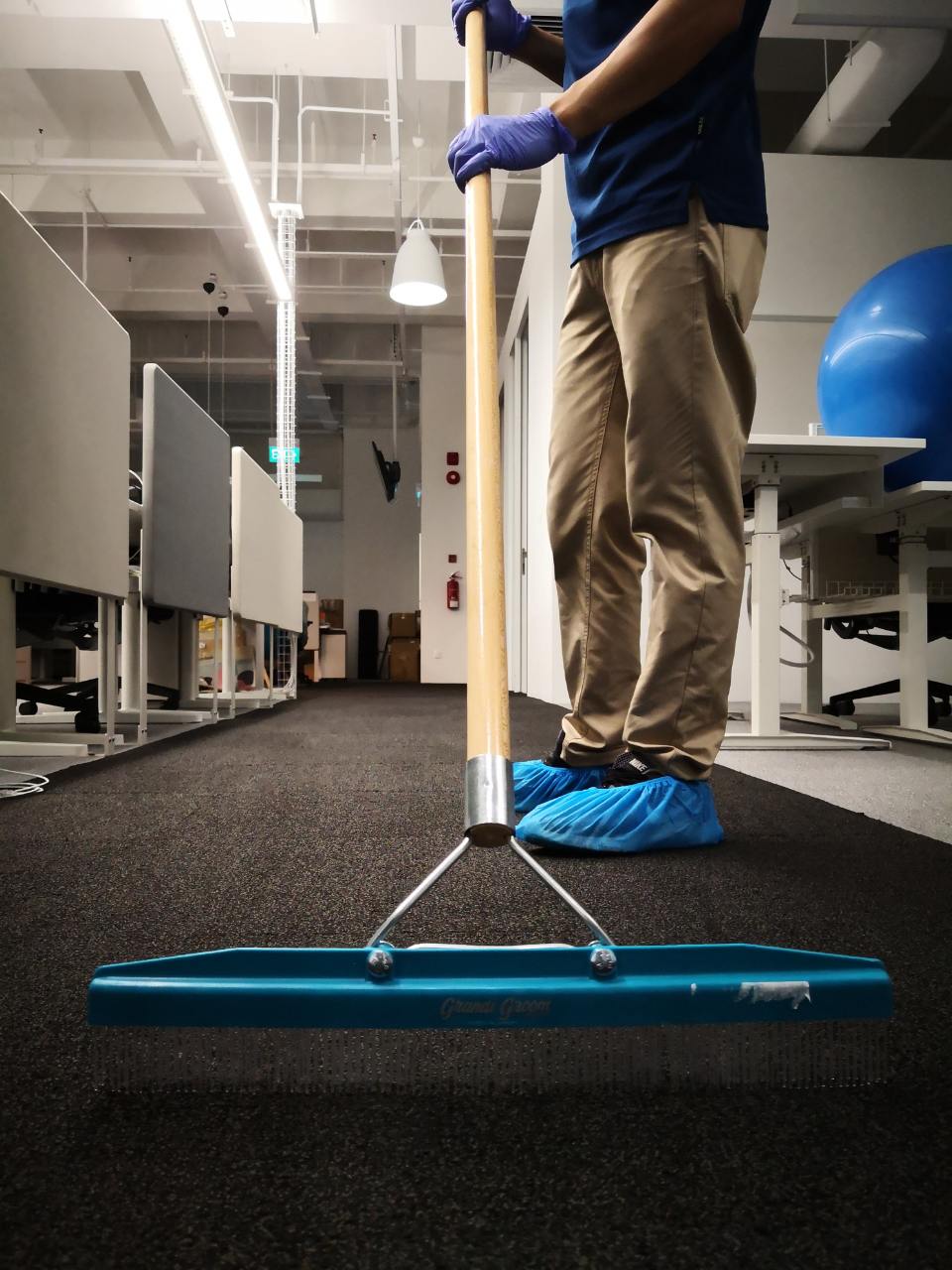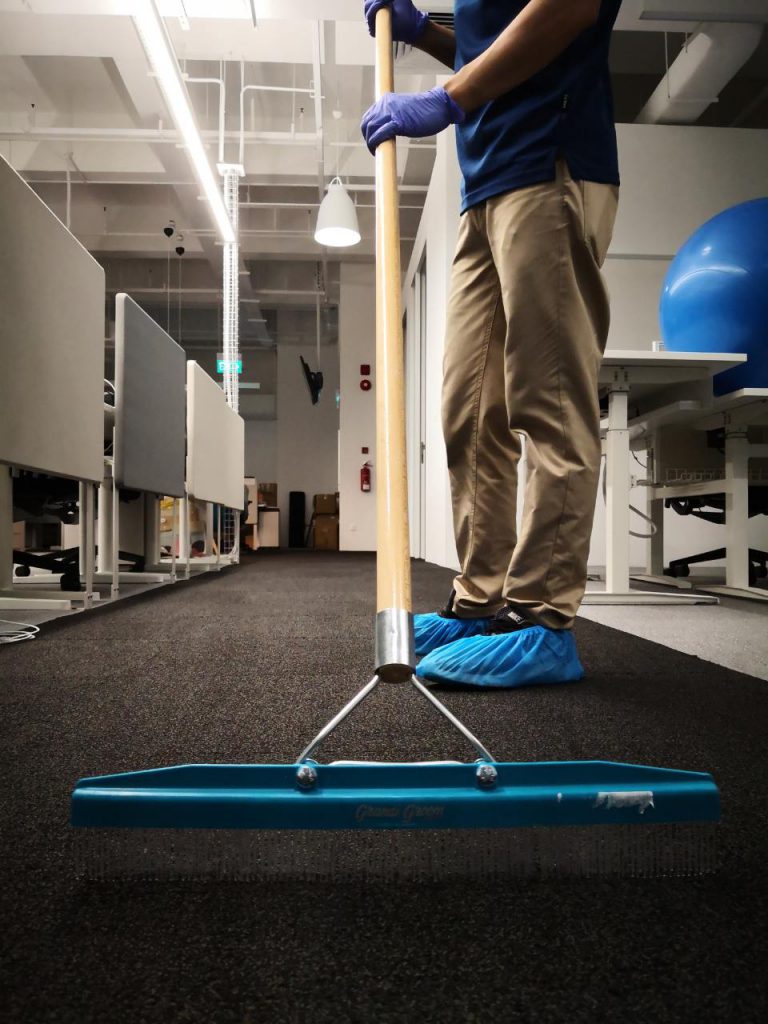 Our Consultant will first understand your concerns or requirement
Selection of different carpet cleaning methodology for your specific requirements (Interim / Deep Restorative Carpet Cleaning)
Carpet cleaning will be carried out by our trained carpet cleaning specialist
Our Consultants will be able to formulate a carpet maintenance program to keep soil out of your office and keep your office clean and free from harmful contaminants.
If you are keen on our cleaning program or wish to learn more about the carpet cleaning rates at Clean Lab Singapore, please do not hesitate to contact our experts!
Frequently Asked Questions About Clean Lab's Carpet Cleaning Services in Singapore