We will handle the hard work so you can enjoy a sparkling clean home
---
Spring cleaning involves the proper cleaning of your house, but is often accompanied by thoughts of endless dusting, wrestling with stubborn stains, and unraveling mysteries from the depths of forgotten corners. This makes it a chore to avoid. However, should you leave your house in less than its pristine condition? Absolutely not.
Thankfully, your spring cleaning nightmare is about to dissipate with Clean Lab's professional house cleaning services in Singapore. You can now kick back, relax, and witness the magic unfold as your house transforms into a sparkling clean paradise.
HOW OFTEN SHOULD YOU ENGAGE PROFESSIONAL HOUSE CLEANING SERVICES?
---
The frequency of engaging house cleaning services depends profoundly on your environment and concerns. When you engage Clean Lab Singapore, our consultants will assess the condition of your premises should you find it hard to determine. You can absolutely rely on Clean Lab Singapore to turn a lacklustre space into a dazzling one.
| Environment/ Concerns | Frequency |
| --- | --- |
| Normal environment with weekly general cleaning | 6 Months to 12 months |
| House with pets | Every 3 Months to 4 months |
| Family with health conditions (Asthma, sinus, allergies) | Every 2 months to 3 months |
WHAT DIFFERENTIATES HOUSE CLEANING SERVICES AT CLEAN LAB SINGAPORE FROM GENERAL CLEANING?
---
Do you know that dirt lurks in often-neglected spots – which can possibly emerge as the breeding ground for germs and bacteria? Areas such as your bedroom can be a whole lot dirtier than you might imagine. Unfortunately, these spots are often neglected during general cleaning procedures, with specks of dust and dirt accumulated over the years. Clean Lab Singapore's house cleaning services endeavour to reach the hidden & hard-to-reach places which aren't cleaned on a normal day. With our commitment to creating a polished and clean environment for you, you can count on us to remove dirt and dust in every nook and cranny.
Moreover, for house spring cleaning, we have a specialised crew of specialists who are:
Trained and legal
Certified and Insured
Professional and secure
At Clean Lab, we introduce an integrated cleaning programme that looks beyond basic cleaning. A team of two to five specialists (depending on the size of your premises) will be employed when you choose Clean Lab's house cleaning services in Singapore. All our cleaning specialists have undergone a pest infestation course conducted by our pest management division – so you can rely on them to look out for any tell-tale signs of pest infestation while carrying out the necessary duties.
KEY BENEFITS OF OUR ONE-TIME HOUSE CLEANING SERVICES
---
Wide range selection of professional-grade chemicals and tools
No cross-deployment of our cleaning, disinfection and decontamination specialist
Eliminates germs, bacteria and viruses
Reduce the chances of sickness
You're free of irritations, allergies and infections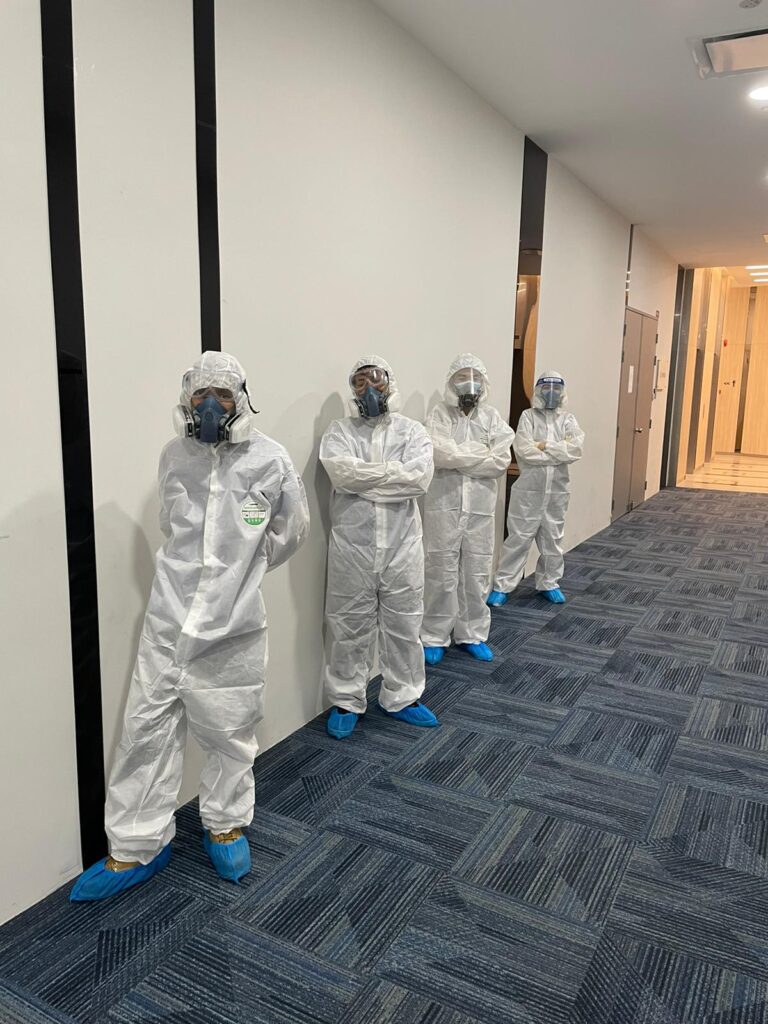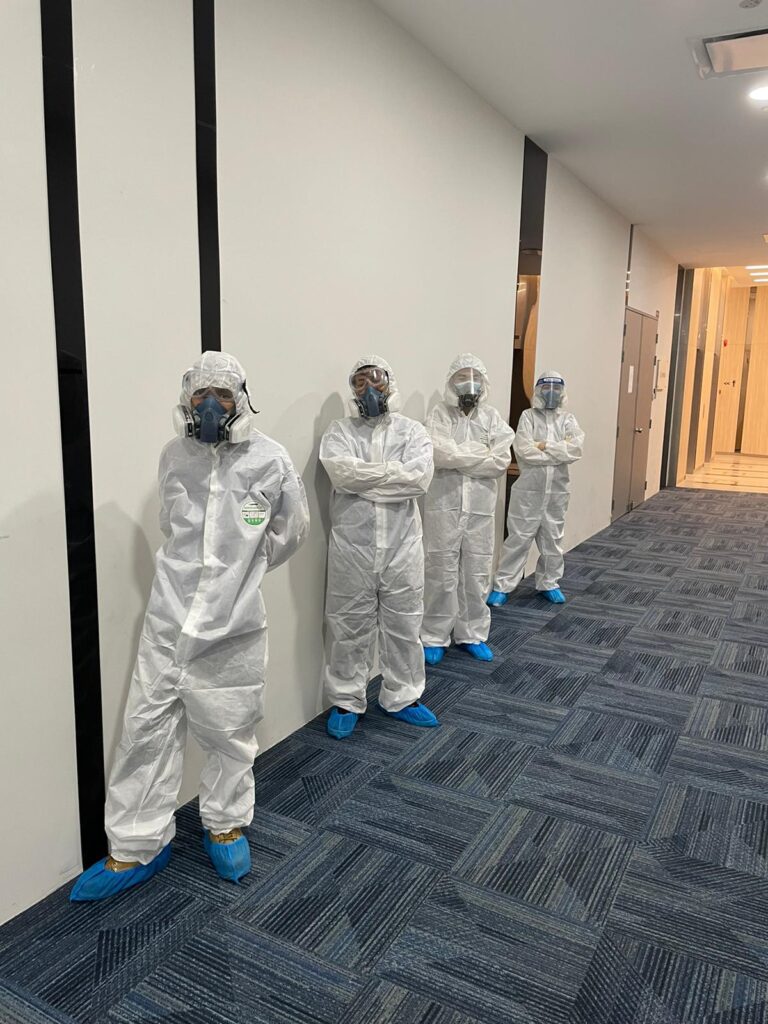 LOOKING BEYOND ONE-TIME HOUSE CLEANING SERVICES?
---
To keep your house perfectly humming, regular house cleaning cannot be overlooked. However, we understand that marathon house cleaning sessions can be incredibly time-consuming – modern busy individuals ain't got time for that. So why not offload your weekly (or even daily) house cleaning tasks to professional part-time cleaners? If you are on the lookout for part-time house cleaning services, the good news is that Clean Lab offers them too! Whether a daily, weekly, fortnightly or monthly house cleaning service is what you need, we are here to help.
With our team of professional part-time house cleaners, you can now come back to a clean home, without lifting a finger.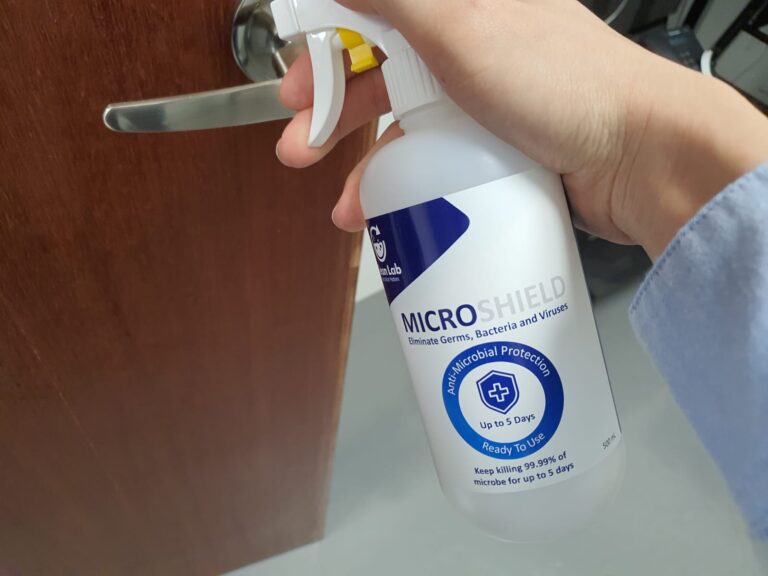 PROFESSIONAL CLEANING TOOLS AND PREMIUM CHEMICALS
---
When you choose Clean Lab's regular house cleaning services, we make sure to only employ premium cleaning chemicals that are unlike any other off-the-shelves products. Utilising environmentally sustainable and biodegradable treatments, we not only play our part in going green, but also guarantee the highest level of efficacy in removing dirt, harmful germs, bacteria and viruses.
These non-toxic and non-corrosive chemicals can help to improve indoor air quality, instead of the other way round. When it comes to upholstered furniture, rugs and mattresses, we will implement chemicals that are specifically catered to these treatments.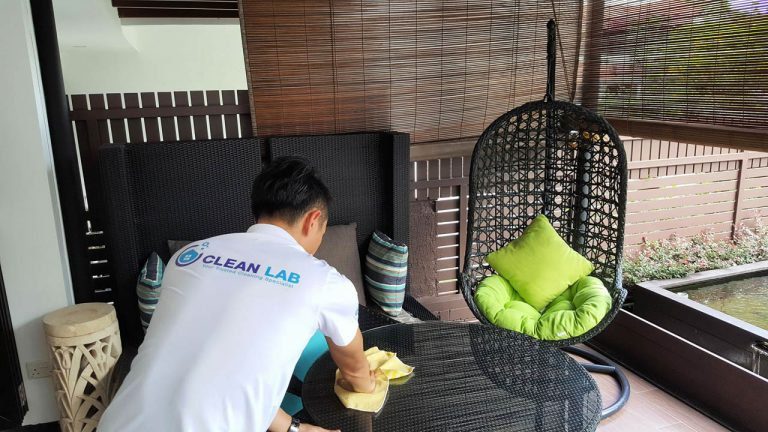 DIFFERENCE BETWEEN HIRING A DOMESTIC HELPER AND ENGAGING PROFESSIONAL PART-TIME CLEANERS
---
Part-time house cleaning is quickly gaining a new spotlight in Singapore, as compared to the traditional solution of hiring a domestic helper. Why? The reason is simple. For households who do not like to have their privacy compromised with a live-in domestic helper, engaging a part-time cleaner in Singapore is the way to go. With part-time house cleaning services, the cleaner is only present during the specific hours, leaving you with maximum privacy and flexibility subsequently. On top of that, as far as budget is concerned, it seems that part-time home cleaning service is a more pocket-friendly alternative.
INTEGRATED PREMIUM HOUSE CLEANING PROGRAMME
---
*Limited slots only
For homeowners who have pre-existing health concerns or families with new-born babies and old folks, an elevated cleaning routine becomes necessary. In that case, our integrated premium house cleaning programme is here to break new ground – experience hotel-like cleaning services when you opt for this programme.
With a dedicated account manager, we will formulate a complete hygiene cleaning system for you while identifying the germ hotspots in your premises. To strengthen the health defence system of your nest, our cleaning specialists will be deployed.
A little investment can go a long way in helping to keep your loved ones safe and healthy.
LET CLEAN LAB TRANSFORM YOUR LIFE TODAY
---
If you are keen on the above programs or wish to learn more about Clean Lab Singapore's house cleaning services rates, feel free to contact our experts today!
Frequently Asked Questions About Our House Cleaning Services