You have gotten your enthusiastic hands on the keys to your new home and all ready to get comfortable in the cosy crib you have worked to build – till you swing your doors open to clumps of dirt, grime, and dust. Well, that is probably not quite what you imagined. Before moving into your new place, there are some basic necessities that you inevitably need to take care of before getting to the exciting part of your endeavour. One of which is giving your new home a thorough deep clean.
Why Do You Need to Give the Blank Slate a Good Clean
Whether you are moving into a new build to order (BTO) apartment or a resale flat, move in cleaning is a big necessity. Why? That is because you want your home to be in tip-top shape and condition before actually settling in. Especially because you are moving towards a brand new start, you surely do not want to live in a space full of dust and debris.
On top of that, the state and comfort of your home play a huge role in preserving your general well-being. Imagine coming home to yet another stress-box after a day of battle at work – which is truly a nightmare, to begin with. For these reasons, keeping your home spick and span has never been so important.
However, truth to be told, it can get pretty daunting and overwhelming if you have no idea of where to start. But wait, do not get thrown into a state of disarray just yet!
In this article, our experts have collated a quintessential move in cleaning checklist to get you feeling organised and going. Read on.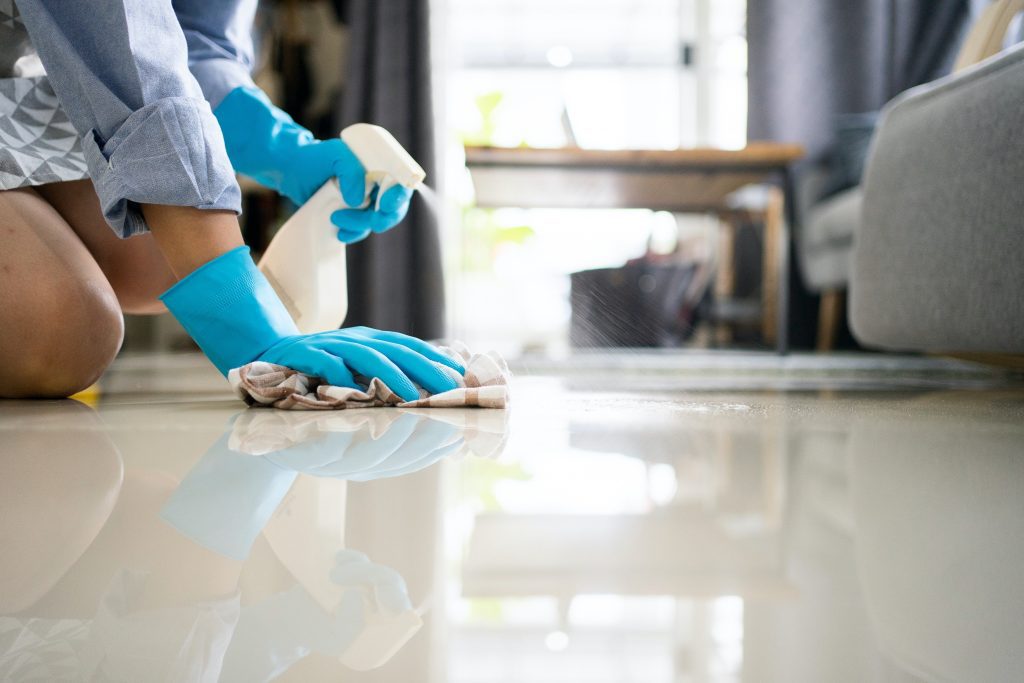 Living Room and Bedrooms
Wipe with an all-purpose cleaner after dusting
Let the all-purpose cleaner work its magic on non-porous surfaces here. Do note that you should not use your all-purpose cleaner on upholstery or fabric, among others.
Tip: Use a microfiber cloth when wiping.

Vacuum your upholstery such as couch or sofa
Upholstery cleaning can get a tad complicated. For a start, vacuum your upholstery first to get rid of the loose particles.
Clean, wipe and polish the windows
You would want your windows to have a streak-free shine. They deserve your utmost attention too, so be sure not to overlook this step!

Get rid of marks stuck to the walls
Clean up the marks left behind during the renovation and other works before it gets too late.
Finish up by vacuuming and mopping the floor Give it a finishing touch by eliminating all remaining debris.
Bathrooms
Apply grout cleaner first
Before anything else, we recommend applying the grout cleaner first to give the cleaner some time to sit on the surface, before you get down to scrubbing the tiles.
Disinfect, scrub and wash the shower area
Don't forget to wipe down every surface, including soap racks, shower tracks, and doors.
Scrub the toilet bowl
The toilet bowl is something not to be missed. Be reminded to clean the hard-to-reach areas such as the nooks and crevices in between – these are often the most germ-ridden spots.

Clean the vanity countertops, sink, and faucets
Tip: Use a damp sponge or cloth to clean. Then dry the area, followed by a disinfectant spray.

Polish the mirrors
Get your mirrors dazzling again with a glass cleaner.
Kitchen
Clean your appliances inside out
From the surfaces of your everyday appliances (such as refrigerator, oven, and microwave) to their interior, give them a deep clean.
Wipe countertops, drawers, cabinets, and shelves
Polish your sink and dishwasher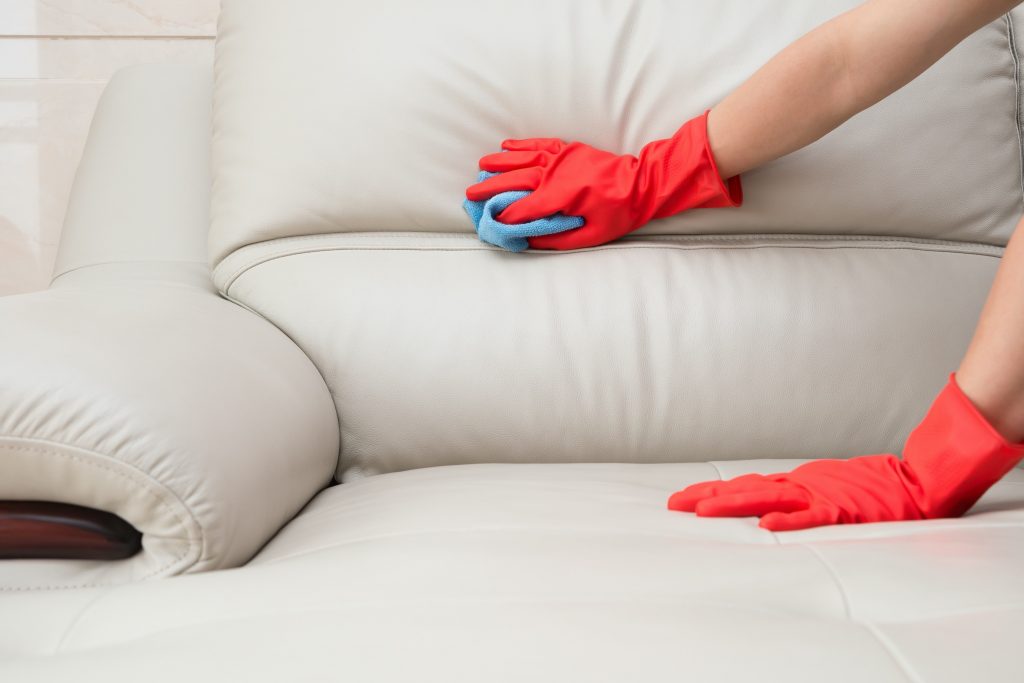 Take it Slow
It is no surprise that move in cleaning is a laborious task that requires a great deal of time and effort, and probably plenty of patience too. Chances are, you are not going to get everything done within a day. We recommend taking your time during the cleaning process so that you can get down to even the smallest detail in your new home.
Nevertheless, if time is your greatest concern here, you may want to consider getting support from a pre move in cleaning company in Singapore. A professional cleaning team like us at Clean Lab is not only well-equipped to get the job done in a heartbeat, we also offer value-added services such as a complimentary pest inspection to keep every aspect of your new home in check. Think about being able to kick your feet up and relax in your new home without having to go through the arduous process of deep cleaning – we are sure that it cannot get any better than that!